In 2019 you're going to see lots of BIG changes for me, Retha the Roaming Nanny. Believe it or not, I am a pretty cautious person when it comes to making decisions to my day to day life. I've always booked trips on a whim – like Climbing Kilimanjaro or agreeing to go to Antarctica when I wasn't fully saved up – but in my home life, my financial life, I'm cautious.
I put myself through college, applying to every scholarship I could find my senior year of high school, and for 3 years, just so I could live on campus I was a Resident Assistant for the housing office. After 4 years of hard work, and a little bit of partying, I received my Bachelor's degree. I'm proud to say that am I not only a first generation college student, but 3 years later I also earned a Master's degree. While I haven't always used my degrees in the jobs that I've held I worked hard to earn them and they have definitely got my foot in the door on some interviews. The point I'm trying to make is I've worked very hard, for a long time, to be financially independent and secure.
As of the end of February, I won't have a guaranteed pay check, and that is a terrifying thought. Here's the plan as it is now. Of course, things could always change!
The Plan Part 1: Lead Trips for WHOA Travel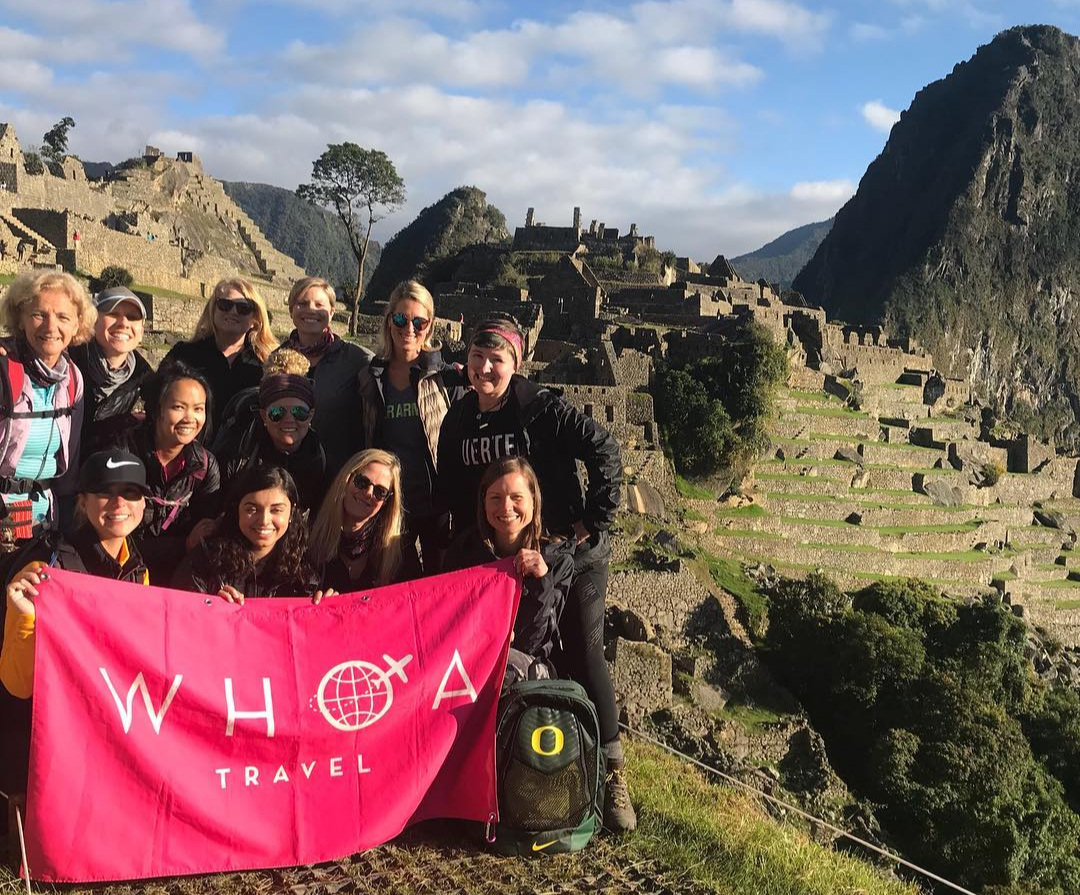 I work part-time, leading trips for WHOA Travel, an all women's adventure travel company based out of the U.S. We lead kick ass trips for kick ass women around the world. I starting doing this last year, and I love it!.
In 2019 I will be leading 4 trips – the first WHOA+ Mount Kilimanjaro International Women's Day Summit, one of our famous Peru Adventures on the Salkantay Trek, and both of the Bavaria and Oktoberfest trips. The linked trips, as the time of publishing, still have open spots. Come join me!
The Plan Part 2: Roaming Nanny
Working with children has been a passion of mine since the age of 16, I just didn't know it until I started doing it full-time. I'll completely embarrass myself in public and do ridiculously silly things, just to make a kid smile. I love sharing my love of learning, travel, and the outdoors with children. Their natural curiosity and mine combined have created some amazing moments in my life.
While I'm leaving my full-time Nanny Family I can't leave Nannying all together, so I'll be working with Adventure Nannies as part of their Travel Nanny Roster. Essentially, I'm combining traveling and Nannying, 2 of my passions, into one amazing job!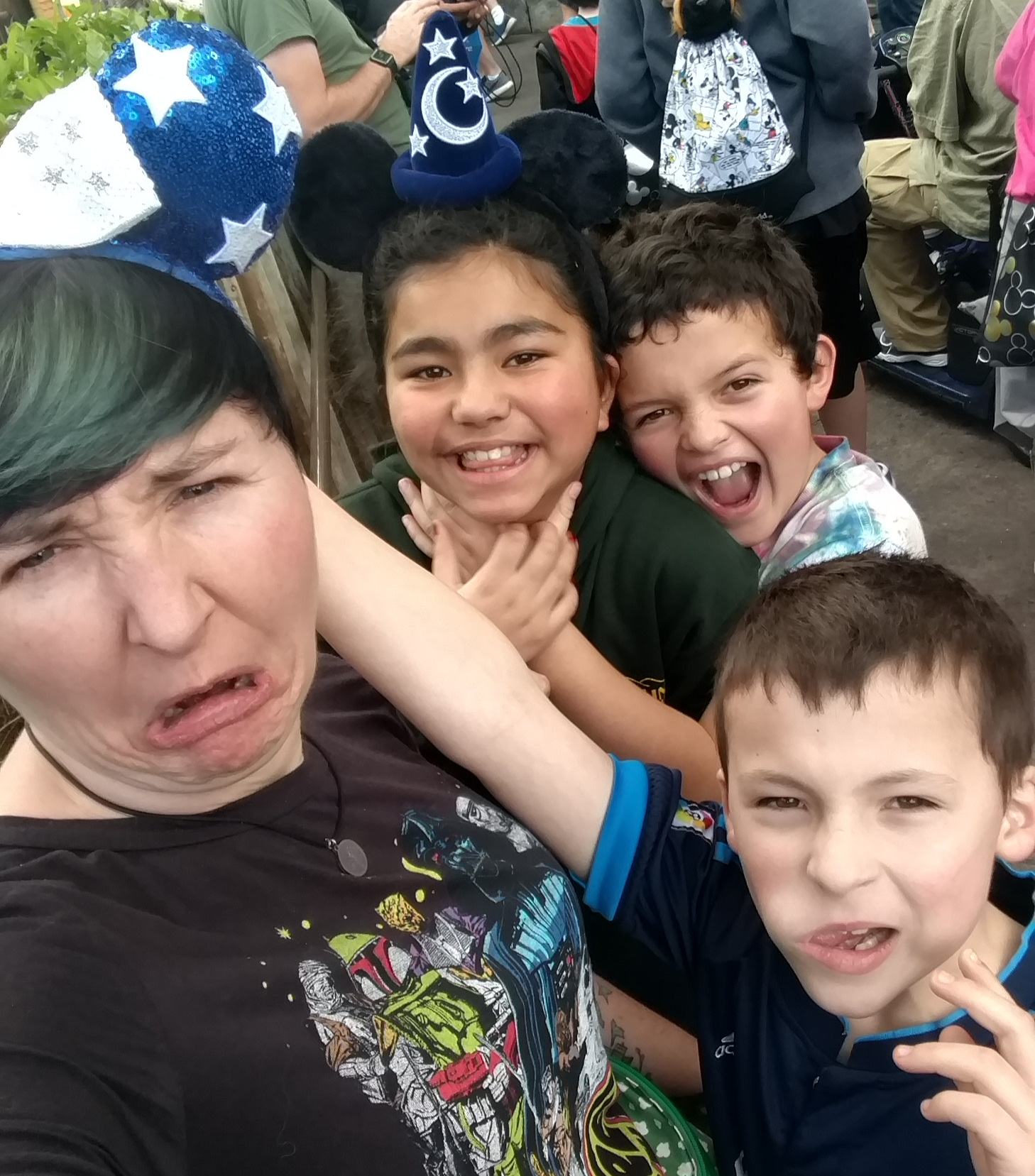 The Plan Part 3: The Blog
Having 2 degrees in writing, and being a writer in some fashion most of my life, has led me to starting this blog. Over the last 9 months Roaming Nanny has grown and evolved. I'm writing on a consistent basis now, learning more and more about blogging, and working with brands.
Since I started my blog I have learned so much about SEO, creating a social media strategy, and about myself as a writer. Part of what I've learned has been the result of working with Jessie on a Journey through her online courses. She has been blogging since 2012 and has gained so much knowledge since then that she shares to help others through her courses. Of you're an aspiring blogger in any niche, I highly recommend look into her online courses.
The Plan Part 4: Whatever else comes my way
Part of my plan is to be able to jump as any opportunities that come my way. Saying, 'Yes I'll come and visit you," "Of course I can come and work with your company mid-week next week," or any other free spirited chance I get to do what I've always wanted.
I'll be traveling for the entire month of March. My first stop is Tanzania to climb Mount Kilimanjaro and to go on safari. Then I'm headed to Zanzibar for a little post climb rest and relaxation! My original plan was to head home, but my friend Brian lives in Ghana and has been asking me to visit for a while, so I'm going there instead. Then, yesterday I said to myself, "Why not go to London?" So, you guessed it, I booked a flight to London with my United miles!
The Hard Part: Telling the Nanny Family
A Couple weeks after I returned home from Antarctica, I told my Nanny Family that I would be leaving them at the end of February. I had been toiling over telling them for some time. I had to take the leap directly into the path of my dreams, but I knew it wouldn't be easy. I've been with them for 5 years. They youngest was only 5 when I started working with them. When you're a Nanny and you've been with a family for as long as I have been you become a staple in the lives of the children you work with. When I go away on trips, their Mom tells me they ask, sometimes daily, when I'm coming home.
I love all 4 of my Nanny Kids with my whole heart, and I will miss them all dearly. And while I don't have a favorite (and I truly don't), the connection I have with the oldest, my favorite girl, has already brought me to tears and I'm only 2 sentences into this paragraph. She is the little sister I never knew I needed in my life.
I have watched her grow into a strong, confident young woman. My girl is smart and fiercely independent. While I will miss her endless giggles, and unbounded creatively I'll be leaving her, and the rest of my hooligans, knowing that in some way big or small I've helped her become the fire cracker of a person she is today. Not seeing her smile or hearing her shout, "Reeeeeeefffff, I need heeeeelp," across the room at homework time, makes me sad. I'm walking into this new journey, knowing that she's watching me. Hoping that she doesn't see it as her Nanny walking away, but as her big sister jumping at the chance to follow her dreams.