I've been traveling both internationally and domestically for over 8 years. I've had so many amazing times and made my share of mistakes during that time. Here are a few things I've learned during that time.
Thanks, but I'll find out for myself
I recently returned home from a 3 week long trip to Argentina and Antarctica. On the way there I had a 10 hours layover in Bogota, Columbia. On Thanksgiving, I was asked to share my photos and I included the ones from Bogota. I brought those photos up on my computer and a family member – who will remain nameless – said, "Oh you went to go visit the cartels!"
Last year I visited Egypt and Jordan. Before I left people asked why I was going. Some showed concern for my safety. One person said to me, "You know there was a bombing in Cairo last week, right?" My response to this was, "You know a white dude shot up a church in South Carolina last week, right?"
I've learned over the years that you can't let other people's opinions of a place/region/country influence your travel decision making. I'm not saying you should put yourself in danger by being a tourist in a war-torn country. Want I am saying is you shouldn't be afraid to travel to a place because of other people's negativity. Make your own choices.
I'm stronger than I think I am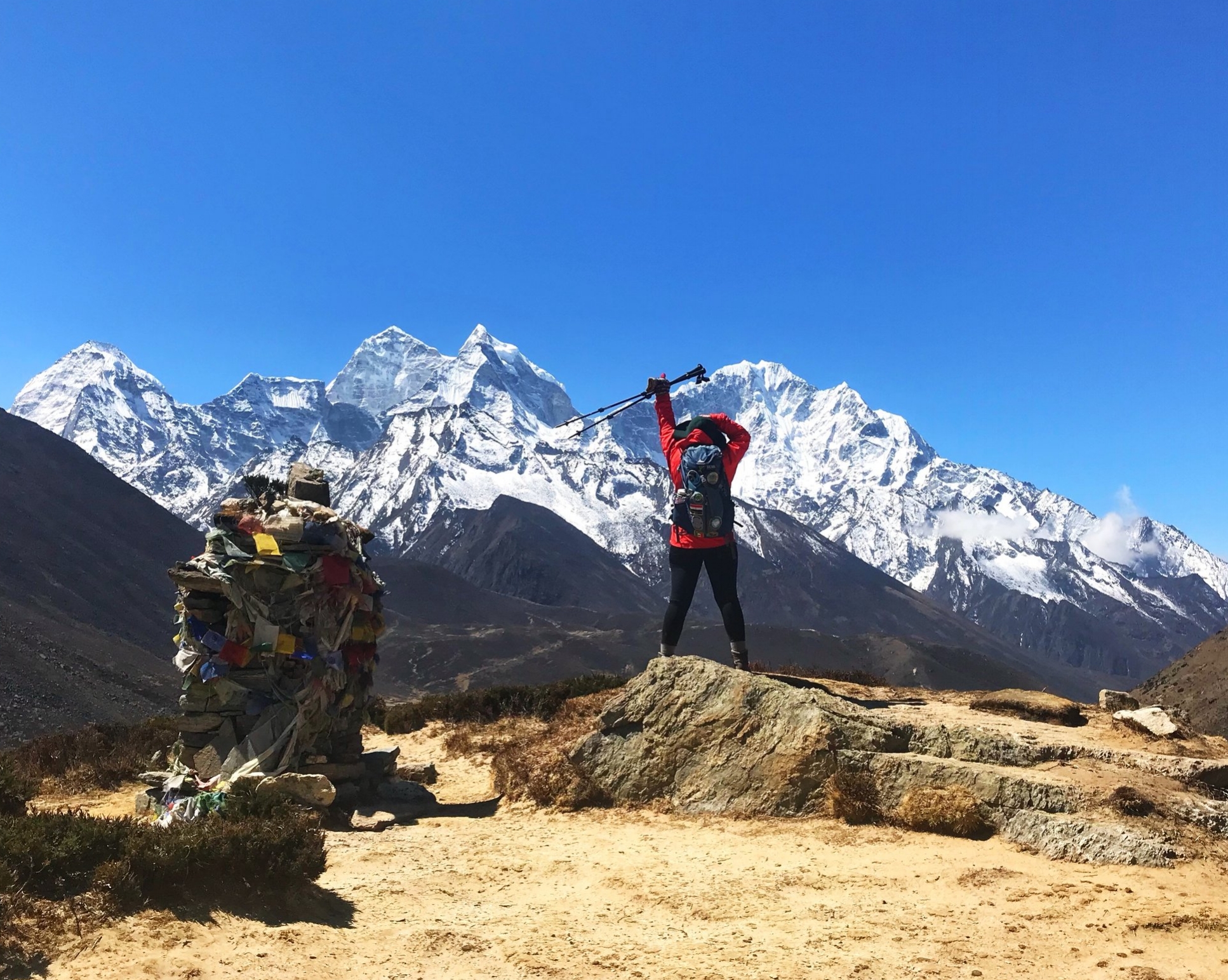 As you may know, I like to hike. In the past few years, I've hiked to Everest Base Camp, the Salkantay Trek in Peru, and Mount Kilimanjaro. Each of these hikes has taught me something different, but they've all confirmed that I'm stronger than I think I am.
Climbing Mount Kilimanjaro was the first time I actually trained my body to achieve a goal. For 3 months I ran, lifted, swam and cycled to help me reach the summit. The entire hike I was a worn out, tired, vomiting mess, but through all that – and some tear – I did it.
Earlier this year I hiked with 23 of my WHOA Travel sisters, for 12 days from Lukla to Everest Base Camp and back. To prepare for that trek I ran my first half marathon. At altitude, my body doesn't want to eat so I have to force myself. During that hike, I lost 15 pounds. One of the days, I hiked for 3 hours by myself, silently crying because my body just didn't want to hike anymore.
Hiking pushes me to my mental and physical limits. It has shown me that even when I think I can go no further if I push through I can reach my goals.
Read More: Travel Themed Halloween Costumes
Take it all in
I'm the kind of traveler that always wants to be on the go. I have always had a hard time slowing down. I want to go to ALL the places and do ALL the things. Whether I'm off on a weekend adventure or away for weeks at a time, I just can't stop. And I'm OK with it.
That being said, throughout my travels have learned to stop and take it all in. Regardless of whether you're a goer and a doer or love relaxing on a lounge chair on the beach, it's important to stop, put down your camera/phone/device and absorb everything that's going on around you.
During my trip to Antarctica, I took thousands of photos of penguins – sorry not sorry. One of the days, I was nursing a hangover from karaoke the night before but didn't want to miss out on visiting an Argentinian Research Station, so I put a few emergency barf bags into my backpack and boarded a zodiac boat. After taking even more photos of penguins I wandered down to the dock, away from all the other people, and sat down to watch the penguins swim in the water. The water was so clear I could see them swim under the water. I don't know how long I watched them jump in and out of the water and swim so fast it was like they were flying, but I was there until one of the zodiacs zoomed in.
In that moment I not only watch the penguins, I took in the sights and sounds of one of the world's last wild places. I encourage you to do the same, penguins or not.
Packing light is possible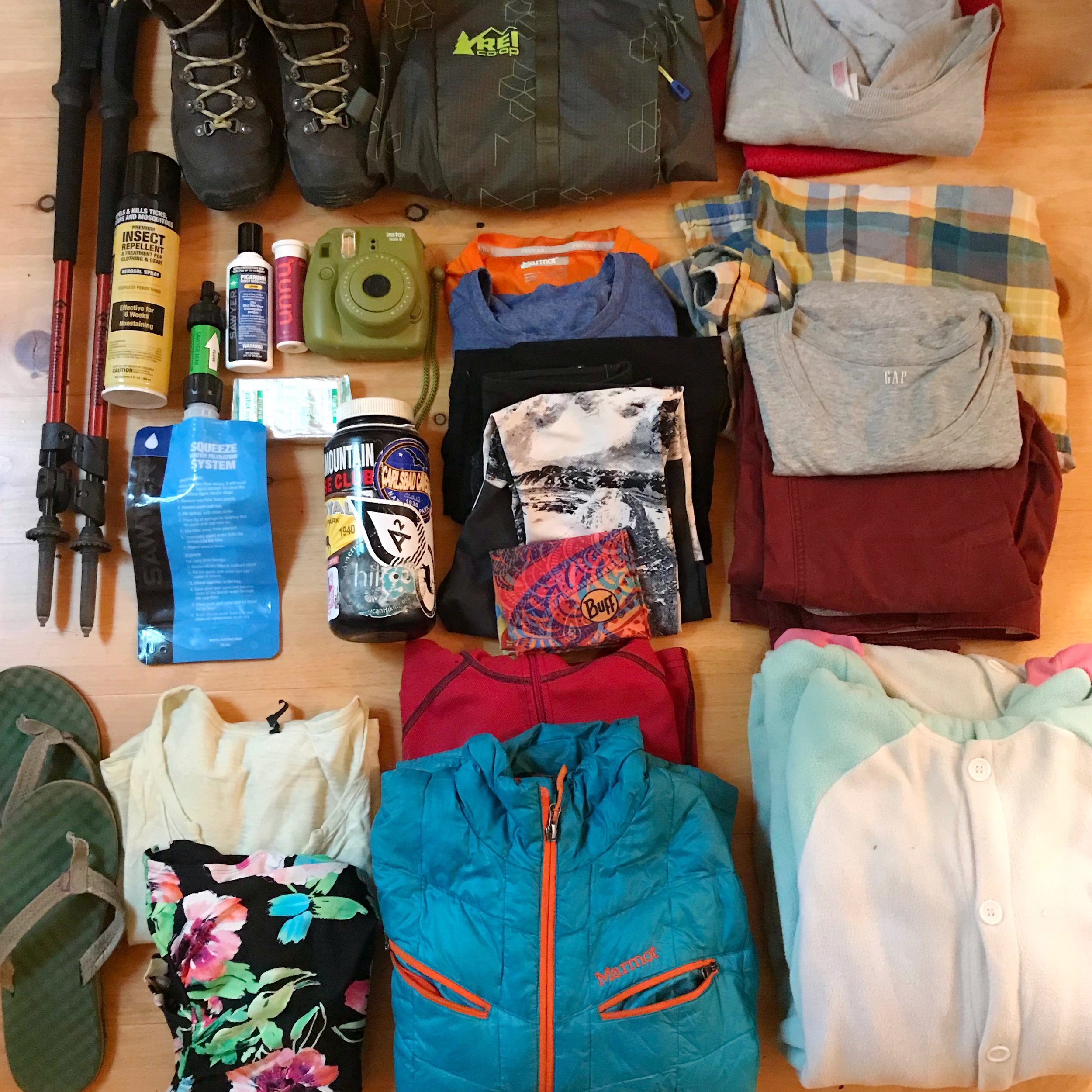 I promise you, if I can pack light anyone can. No, I don't wear make-up or even own a brush, but I don't like being cold even though I visit a lot of cold places.
Here are my tips for how anyone can pack light:
Lay out everything you think you need for a trip.
Take one thing away from each category (pants, shirts, shoes, etc.)
If you're packing a towel, pack a smaller one.
Ask yourself: how many pairs of shoes do I really need?
Use packing cubes or stuff sacks to organize your clothes.
Can you to laundry on your trip and how often can you do it?
It's all about layers when it comes to warmth.
The people you meet along the way will impact your life
People I've met during my travels have shaped me in ways I never thought possible. Some people change the way you think, while others set you on a new life path.
Back when I was married, I was traveling with my ex and his mom. We were up in Glacier National Park in Montana taking a tour in these cool vintage cars along the going to the sun road. The cars were open air and were full of bucket seats. The driver was narrating the geological history of the area and dated the area to X million years ago (sorry I don't remember the exact number.) There was a grandmother with 2 children sitting in front of me who whispered to the kids, "Don't listen to her kids, this was all formed in Noah's flood." As someone who was raised to believe in science, this was the first time I had ever heard anyone outwardly disagree with proven science. It was new and strange to me.
When I climbed Mount Kilimanjaro the first time I met my long time adventure buddy, Laura. While Laura was waiting in line upon arrival at Kilimanjaro International Airport, she met WHOA Travel Co-Founder Allison Fleece. As a result of them meeting, before we even left Tanzania, we decided to trek with them the following year to Machu Picchu. During the hike I made several close new friends and the following year applied to work for WHOA Travel as a group Adventure Leader. Next year I'm going on 5 adventures with WHOA. I have this amazing job, because of travel and the people I've met along with way! Heck this blog exists because my WHOA Sisters gave me a kick in the ass to start it.
I'm so privileged to be able to travel the world. Because I've seen and done the things I have I am a better person. I only hope that I'm doing Mother Earth and the people around me the justice they all deserve.
What are some things you've learned from Traveling? Let me know in the comments.