I woke up on a Wednesday morning and decided to go to New York City to visit my girl Linda for the weekend. She's a New York City native, so we always try to do things she's never done in the city together. Since we both love delicious food we decided to take a New York City food tour with Like a Local Tours. They have 4 different guided food tours to choose from and we picked the Flatiron Food, History & Architecture NYC food tour.
New York City Food Tour
Since this trip was all kinds of spontaneous, booking the tour was very last minute. That being said, communication with Founder, Lauren, was perfection. She was extremely responsive to all my questions and was a pleasure to talk to. Within moments of booking the tour, after all my questions, I had all the information I needed for meeting up with the group in my inbox.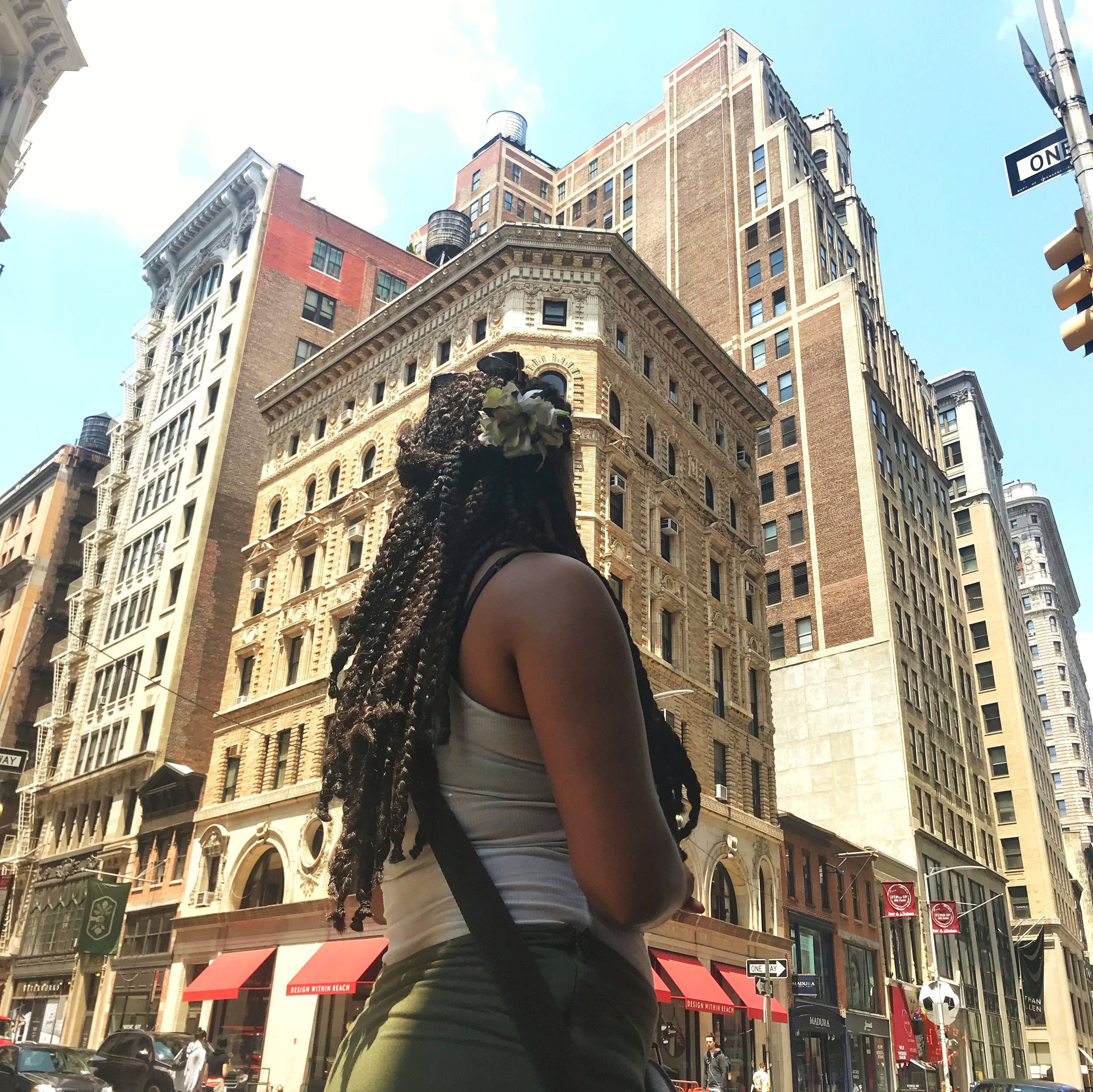 Our tour met up in the Flatiron district at 10:30 sharp. Rory, our tour guide, was there early to meet up with us all and I liked her instantly! Upon further investigation – Rory I swear I'm not a stalker, but think we should totally be friends – I found out that she was voted one of the best tour guides in New York. Get it girl! She is one of the best guides I've had in a very long time. Knowledgeable and full of energy, if you get Rory for a guide, you're sure to have a wonderful time.
New York City Food Tour stop 1: Caffe Lavazza at Eataly
Our first stop was Eataly. While many of you might be shocked by this, I had never heard of it before. Now that I have, I wish there was one down the street from my house! For those of you who are just hearing about it, Eataly is and Italian marketplace full of cafes, counters, and restaurants. Apparently they even have a cooking school. It's a perfect stop for New York City food tour. This place is huge. I don't even want to imagine what it's like when it gets busy.
Not only did Rory show us around and point out some of the most delicious things to eat, she told us about the building itself. It used to be a toy store and many of the original features of the building were rediscovered when Eataly moved into the space.
We got to try some fresh breakfast focaccia while we were there too. The blueberries were so good, they could have been picked that morning! While we were there Linda and I also picked up from fresh mozzarella, a baguette that came out of the over hours earlier, and some thin-sliced soppressata. Later in the day we walked over to the High Line and had it for a snack. Then we finished it off for dinner!
Best Food Tour NYC stop 2: Eisenberg's Sandwich Shop
A short walk past the Lego store and down the street our New York City food tour stepped into Eisenberg's. A New York staple since 1929, Eisenberg's is a small sandwich shop with big character. When you go inside, it doesn't look like much with it's bar top to the left and celebrity photos lining the wall on the right, but trust me on this. Sit down and order a pastrami on rye and a lime ricky. Make sure you use plenty of mustard. And you'll probably need a napkin.
Walking NYC Food Tour stop 3: Beecher's Cheese
On the way to Beecher's Cheese we walked through Madison Square Park and down East 20th Street. Being a History and Architecture tour as well as a New York City food tour, Rory knew so much about the neighborhood's history and the design of the buildings. We even walked by President Theodore Roosevelt's birthplace. Linda and I went back after the tour was over. It's gorgeous inside!
Back to Beecher's. Opening in 2011 after the success of their original location in Seattle's Pike Place Market, Beecher's makes cheese right at their location in the Flatiron District. Beecher's Clothbound Cheddar has been named the Best Cheddar in America twice, and when you have cheddar that good you need to make grilled cheese with it.
As a Nanny and professional Child at Heart, I consider myself a bit of a grilled cheese connoisseur. Beecher's grilled cheese is the best grilled cheese I have ever hard and a must stop for any NYC food tour. It's also said to be the best-grilled cheese in New York City, so yeah, you should eat it. And if you're lucky the tour will be small and you'll have to eat a second slice.
New York City Food Tour stop 4: Bread's Bakery
Sadly, the last stop on this New York City food tour, because I wasn't ready to stop eating, was Bread's Bakery. Here I got my chocolate fix and in my opinion some of the best desserts in New York! When we walked into Bread's it was chaotic heaven. People everywhere. It smelled like chocolate and fresh bread. I was a happy girl.
A lovely man gave me a sample of babka, a buttery, in this case, chocolately, eggy cross between bread and cake. I obviously bought one. My boyfriend loved it so much it was gone in 2 days.
Rory got us some rugelach (pictured) which satisfied my sweet tooth. Then I found out that Bread's ships their delicious goodies nation-wide. Day. Made!
Tips for this New York City Food Tour
Here are a few things you should do if you plan on taking this tour:
Wear comfortable walking shoes – It's not that long of a walk, but you'll be standing for most of the tour. Your feet will thank you later and let me honest, you'll be doing a ton of walking in New York!
Come with an empty stomach – You're get the opportunity to try/buy so much delicious food on this tour. Don't spoil it by eating first.
Dress appropriately for the weather – The tour runs, rain, snow, or shine. Be prepared it goes on even in the NYC Winter.
Bring a reusable water bottle – You might get thirsty during your walk. Hydration is happiness.
Have some extra cash handy – Trust me on this, you'll want to buy a little extra to take home with you at some of the stops. After all Bread's does sell babka!