I couchsurfed my way up Mexico from the southern border town of Talisman, Chiapas to the Western-Pacific city of Guadalajara, Jalisco in about 3 months. During my trip, I fell in love with the people, the food, and the culture while staying with strangers for free! I spent almost nothing on accommodation during my 3 month adventure and I'm so excited to share how! This is how you go couchsurfing in Mexico as a solo female traveler.
Couchsurfing Mexico
So, what exactly is couch surfing? How can you sign up? Is it safe for women? I will answer all your questions as well as give you the tools to land the best couch surfing spots in Mexico!
What is couchsurfing?
Couchsurfing is staying in someone's house for free as a cultural exchange. In some cases you are staying on someone's couch, other cases, you may have a private room and bathroom. It might not be for everyone, but if you love adventure and connecting with people from other cultures; it might just be for you.
Why would someone let you stay in their house for free? What's the catch? I get asked this question on repeat. Couchsurfing is a subculture in the travel community. It promotes affordable travel and authentic local experiences. Couchsurfing hosts are able to travel to another country without leaving their homes. Couchsurfers are able to travel for longer and "live like a local."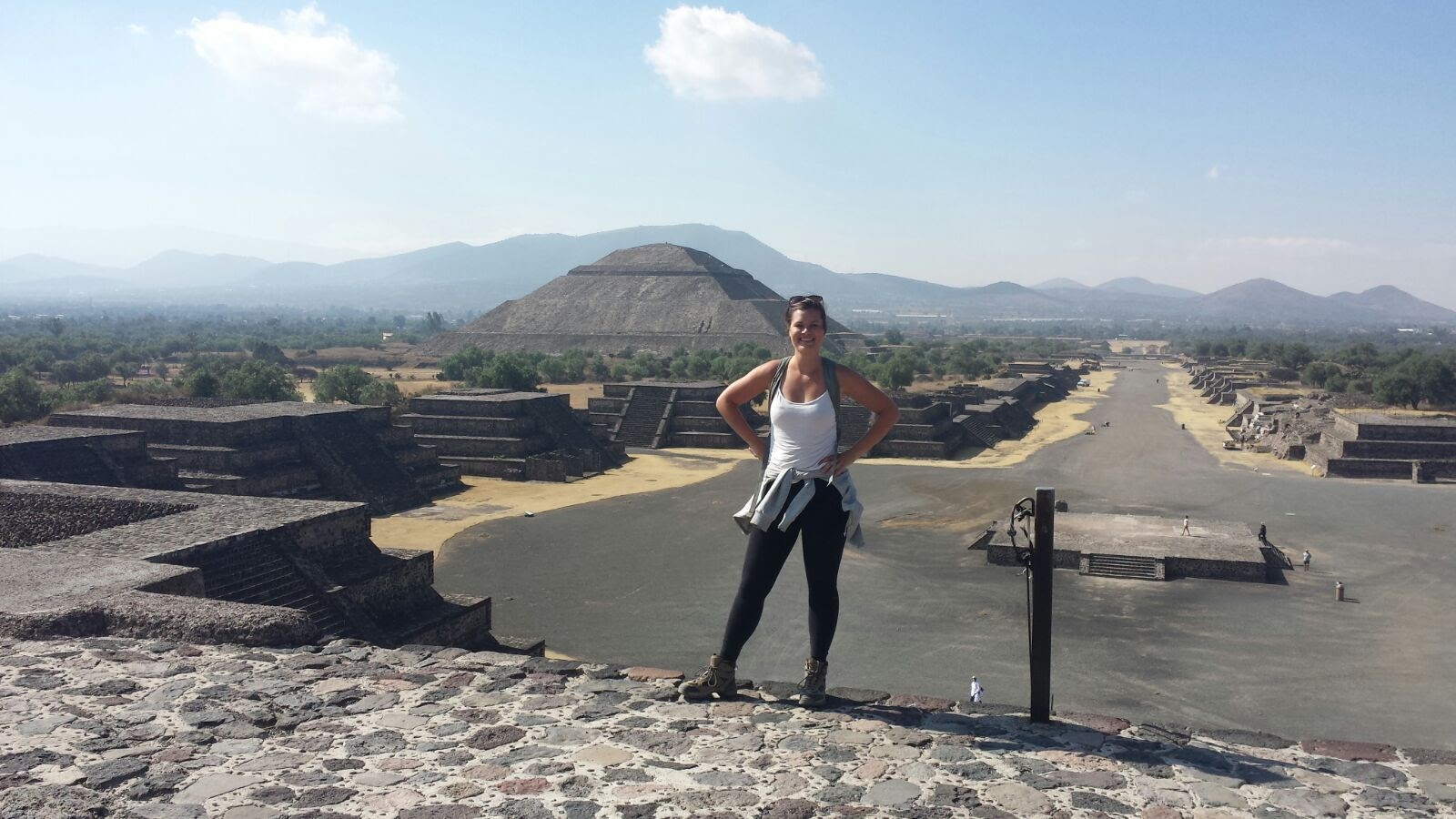 For example, I stayed with Henry, a simple middle aged man who worked a 9-5. He had a daughter, but was never married. While he was too busy to travel, but loved learning about new cultures and meeting new people. He had broken English and saw couch surfing as a way to practice his English. I stayed with him for 3 nights in a private room and bathroom. I felt safe and had plenty of privacy. When he wasn't working, we spoke half in English and half in Spanish. He raved about having couchsurfers in his home from all around the world. He picked me up and dropped me off at the bus station. I cooked a few times and bought him a case of beer as a thank you. I still message Henry once in awhile to say hi.
Another example: Alex, an entrepreneur and traveler. I stayed in Alex's small apartment for 2 nights in the heart of Mexico City. The apartment was pretty small, but neat. I stayed on his large couch and we shared a bathroom. Alex was always working, so I didn't see him much. He left me with a large list of things to do in the city, his contact information for emergency, and keys to his apartment. He had backpacked and couchsurfed in Europe and wanted to return the flavor to travelers visiting his city. Although this experience was much different then my time with Henry, I appreciated the freedom and alone time. Not into couch surfing? Here are some places to stay in Mexico City.
Pin it for later!
How can I go Couchsurfing in Mexico?
There is an app and website you can join for free. Once you make a profile on couchsurfing.com, you are able to start requesting to couch surf at hosts' homes immediately.
Couchsurfing Mexico Safety Tips for Female Travelers
Although I believe it can be safe for women to couch surf, it's smart to take precautions. Be aware that some male hosts see the couchsurfing app as an equivalent to Tinder. It's important to set boundaries if you are only looking for a place to stay and look for warning signs of shady hosts.
Only stay with hosts that have reliable reviews. Read thoroughly through reviews. Make sure they are legitimate reviews from previous couchsurfers and not just friends of the host.
Make sure hosts' profiles are verified.
Look closely at the description of their home under the My Home section. Are you staying on their couch? If you are staying in a room, is it private? Check the location. Is it close to the center of the city? If something is unclear, message the host with questions.
Have a conversation with the host. After they accept your couchsurf request, ask for an address and directions from the bus station. Ask for their phone number to call when you arrive (do not rely on couch surf app for communication).
Tell a friend or family member where you are staying and send them their address and profile.
Make a written list of hostels/hotels nearby for a plan B.
Always travel with emergency numbers and travel insurance.
Most importantly, know that you can say no or leave the host's home at any time. You have complete freedom and power. If you feel a weird vibe and change your mind; fake an excuse and leave. Use your plan B and go stay at a hostel instead.
Disclaimer: If you are a single woman, you may find yourself attracted to your host. It happens. It has happened to me. Set boundaries, I always expressed that I am a solo traveler and will move to the next city (by myself). I had plenty of platonic couchsurfing experiences, but attraction can happen. Either way, it's best to be prepared.
General Tips for Securing a Host while Couchsurfing Mexico
Mexico is a great country for couchsurfing. There are plenty of hosts, but it is not overly crowded with travelers like parts of Europe and Asia. With that being said, during peak seasons and in some touristy spots, finding a host can get competitive. Here are some ways to secure a host:
Create personalized messages to hosts
Depending on the popularity of the city, some hosts receive tens of requests a day. You have to stand out. Look at the host's profile for similar interests and interesting details you can include in your message. Do NOT send the exact same message to multiple hosts.
Here is an example: "Hey Carlos, my name is Courtney. I am a solo traveler traveling all of Mexico for 3 months. While traveling I enjoy yoga, vegetarian cooking, and salsa dancing. I see you like salsa dancing as well! Vamos a bailar! Are you free to host next week 9/1 through 9/3?"
Pro tip: I always mention I like cooking, because who doesn't like to be cooked for?!
If it is a very popular spot, I might add one or two more sentences to stand out.
Fill out your profile entirely
The more detail, the better. Do you have friends that are also using the couch surfing app? Ask them to leave honest reviews for you!
Message the host at least two weeks to a month beforehand
I'll be honest, I've messaged hosts days before and been accepted. It is possible to get a couchsurfing spot at the last minute, but I wouldn't count on it. To be safe, contact one month to two weeks before your arrival date to give the host time to respond and prepare for your visit.
Message multiple hosts for one location
Always have a back-up plan, just in case your host doesn't come through.
Always leave a review!
Share your experience with other couchsurfers. Hosts are more likely to leave you a review if you leave them one. The more reviews on your profile, the stronger your profile will be.
Couchsurfing gave me the opportunity to travel longer, learn Spanish for free, and meet some lifelong friends like Henry. Couchsurfing not only creates opportunities for affordable and sustainable travel, but more importantly, it makes the world a little more kind, open, and united. Best of luck and happy couchsurfing in one of the most beautiful countries in the world!
Have you been Couchsurfing Mexico? What was your experience like?
Let me know in the comments!
Love it? Pin It!