Food markets are my candy stores – I try to sample something from as many stands as possible. Cape Town's V&A Food Market reflects its population, with street foods from so many cultures. In 2012, I boarded the MV Explorer for Semester at Sea, leaving my boyfriend, my friends, and my school behind. I kept a small journal with hot air balloons on the front and, scribbled in between scathing reviews of my ex (who broke up with me while I was docked in Portugal) and quotes from ship employees was a review of a beer I tried at the Market. I wrote, "The drinking age is 18 in South Africa, so pumpkin beer was recommended to me. I don't recommend it to anyone else."
Visit Cape Town
Guest Post by Rebecca Ferlotti
As we get ready for autumn in the states, maybe try finding a better pumpkin beer. I know they're out there.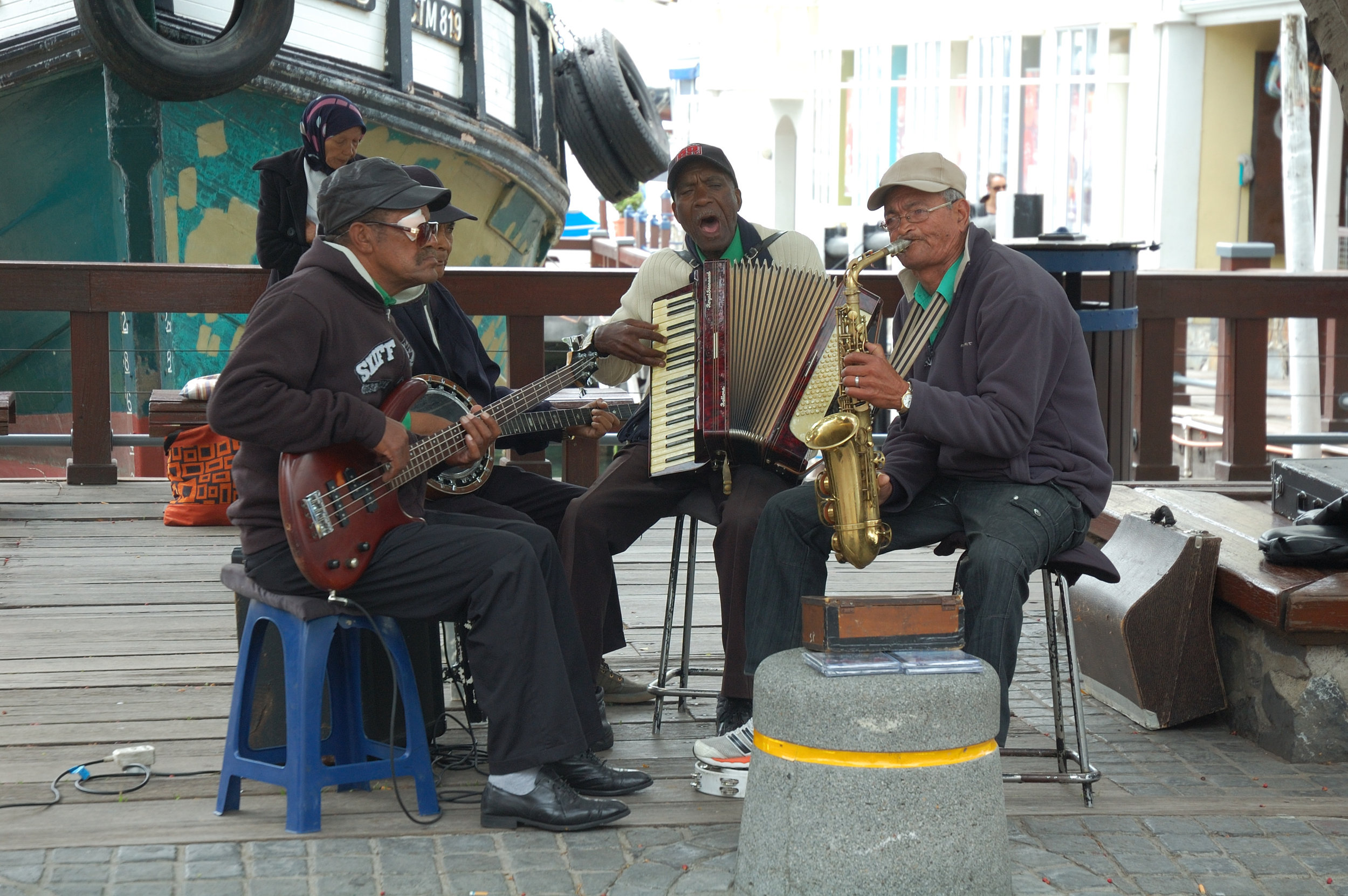 Cape Town, South Africa has breathtaking views and even more breathtaking people. The culture is rich and offers arguably unparalleled diversity; people call it the "Rainbow Nation." There aren't really any bad times to visit Cape Town, so if you're looking for deals, try planning your vacation to South Africa during their autumn and winter months (March – August). The weather is mild, usually sitting steady around 60 degrees.
One South African Rand is about $0.07 USD, so make sure you have that conversion rate in mind when you're planning activities. To orient yourself to the city, consider booking a Hop-On, Hop-Off Tour. It's relatively inexpensive through the site, and if you book far in advance, you may be able to get even larger discounts. Cape Town is a little spread out, and although local transportation (MyCiTi) is super cheap, it's unreliable; a Hop-On, Hop-Off Tour provides consistent, safe transportation, allowing you the chance to see some of the larger tourist attractions in Cape Town such as The Castle of Good Hope, World of Birds Sanctuary, and more. If you use transportation outside of MyCiTi, opt for Uber. Uber is often less expensive than local cabs charging you "the tourist price."
Eat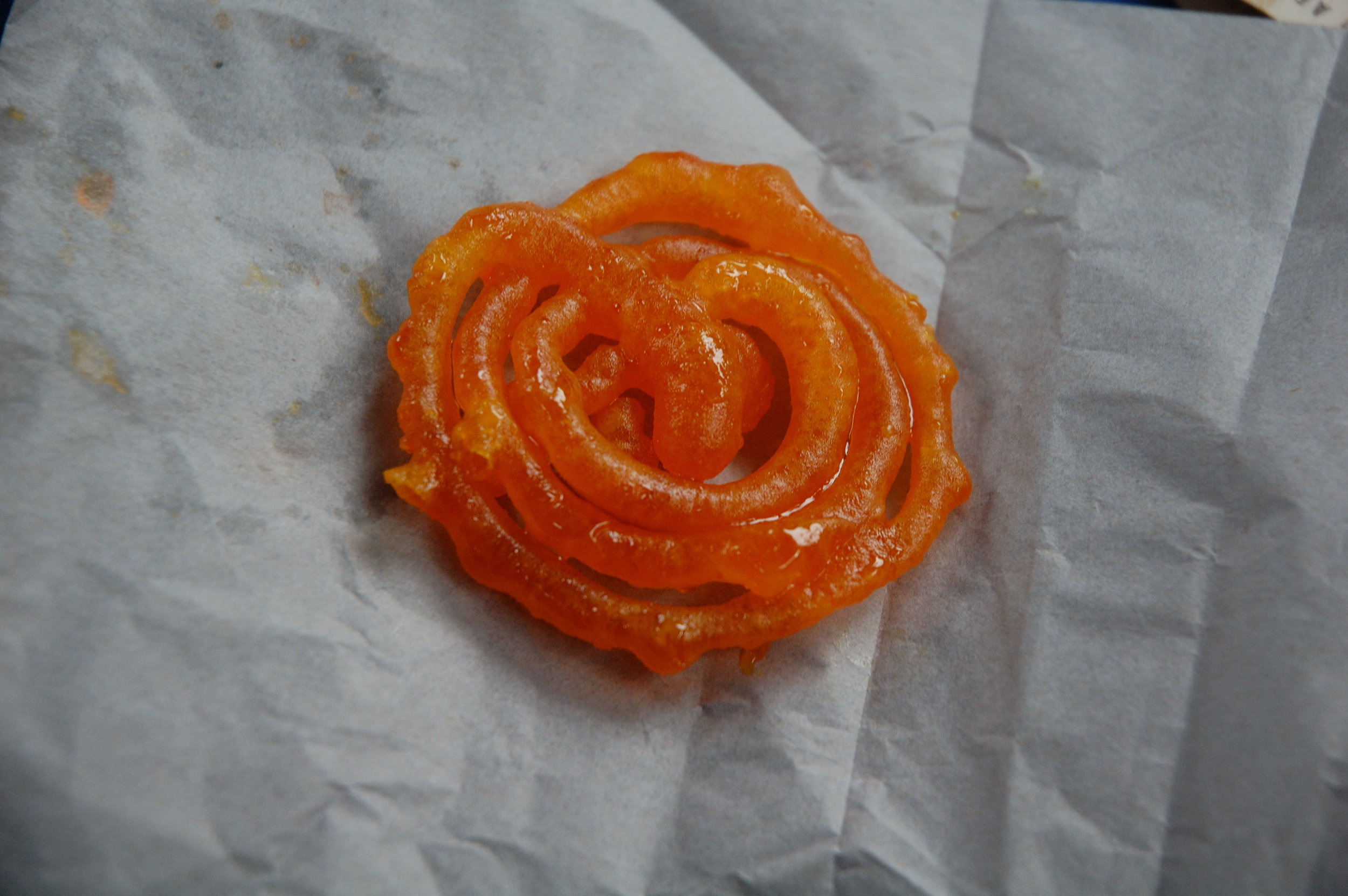 Try Mama's Game Grill at Mama Africa: a sampler platter that includes crocodile, ostrich, venison sausage, springbok, and kudu. It should run you about $30 USD. The restaurant is lively and fun, but a tourist trap, so make sure it's not your only stop. When you're out and about trying new restaurants, tipping etiquette in South Africa is 10 to 15%, unless there is a service charge already on your check.
Cape Town's V&A Food Market let me indulge my Asian food obsession. I tried a bunch of Chinese dumplings: bao (a flour-like dumpling with a chicken filling), a crystal pyramid (a rice noodle outside with pork and vegetables inside), and pork gyoza. I was attracted to an Indian stand where I first discovered jalebi. Jalebi looks like a mini funnel cake coated in sweet and sour sauce and, to some extent, it is. The batter is made from flour and sour curd; it is piped into hot oil (just as funnel cakes are), then dipped in sugar syrup. Mine was cold, but jalebi can also be served warm. The texture is somewhere between crunchy and chewy, and is a bright, red-orange color.
Sample the other markets in town like Bay Harbour Market, take day trip to wine country for Blaauwklippen Family Market, or head to Granger Bay on Saturdays for the Oranjezicht City Farm Market Day
Adventure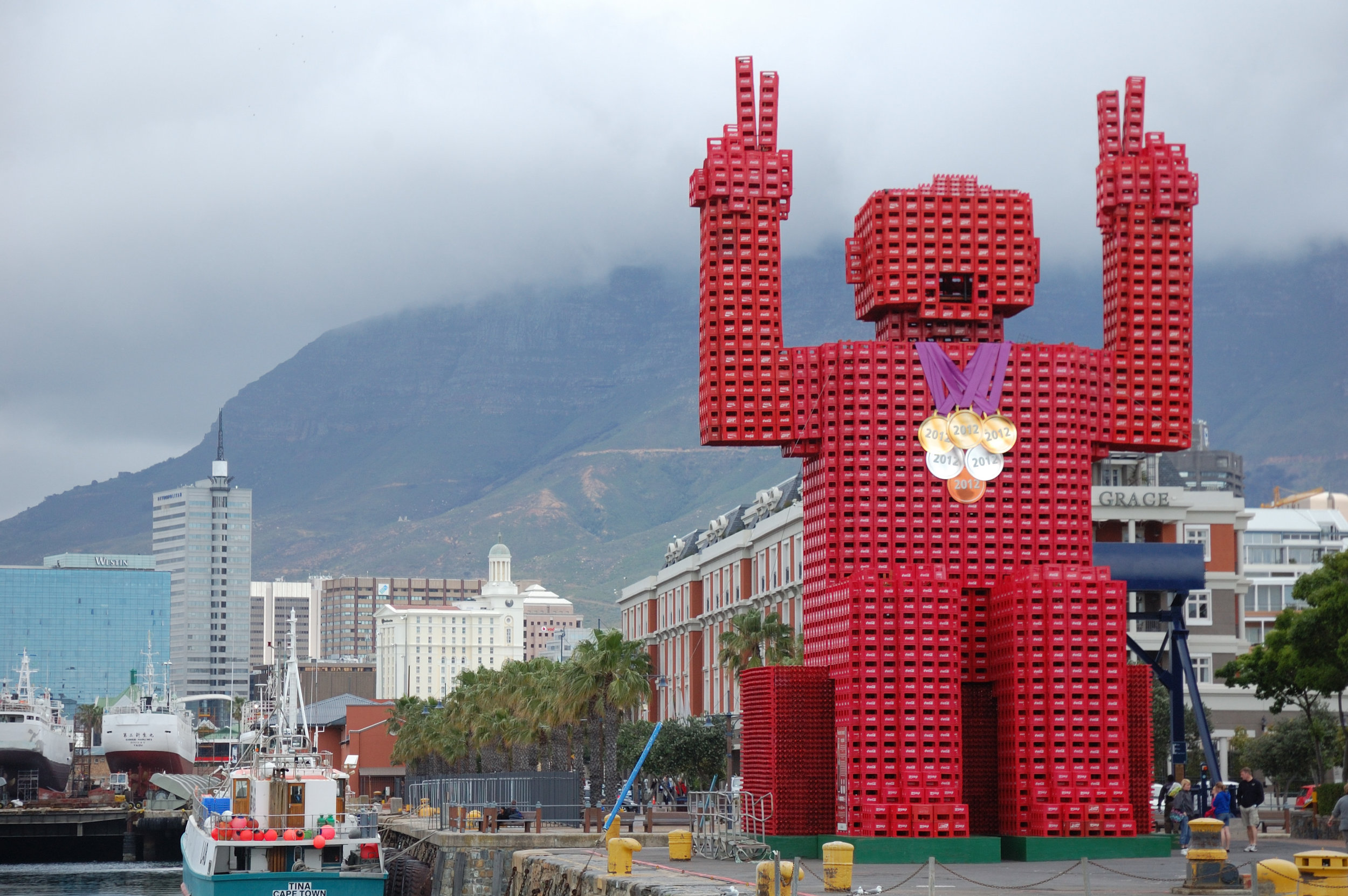 Our ship was docked next to Table Mountain, and waking up to the sun rising over the mountain is indescribable. You have to check it out! Unfortunately for us, Table Mountain was foggy during our visit, but if you do get the chance to go, you have a few options for your visit. You can opt for just a cable car ride or you can hike. For thrill-seekers, you can even rappel down Table Mountain.
If you have time after Table Mountain, head to Kirstenbosch, the botanical gardens. Or relax at Camps Bay Beach.
Cape Town has a fantastic aquarium – Two Oceans Aquarium – on the V&A Waterfront. While you're there, you can check out unique art stores, cute coffee shops, and see the Coca-Cola crate man.
Learn
Simply touring around Cape Town will reveal that residents prescribe to a wide variety of faiths. Auwal Masjid in Bo-Kapp is South Africa's oldest mosque; located in a colorful neighborhood, the area is perfect for an afternoon walk. Groote Kerk is the oldest church in South Africa, which was founded by Dutch settlers. While these religions were brought into Cape Town, African Traditional Religion is still around and prevalent.
Take a tour of Robben Island. Learn about South African leaders in addition to Nelson Mandela from Nobel Square: Albert Luthuli, F. W. de Klerk, and Archbishop Desmond Tutu (who I, along with the rest of the ship, got to sing "Happy Birthday" to over the phone – one of my favorite experiences of the trip).
When you visit Cape Town, save as much water as you can! Cape Town is in midst of a water crisis; keep your daily water usage as low as possible so we can continue to experience this awe-inspiring place. It's definitely worth the trip.
——-
Rebecca Ferlotti is a freelance writer and Cleveland enthusiast who loves to cook. When she's not writing at home, she's traveling the world and trying to get to 30 countries before she turns 30.
What things do you want to do when you visit Cape Town? Let me know in the comments