Packing for a Fall weekend getaway can be tricky, but have no fear this list has you covered for all your leaf peeping adventures!
I recently took a Fall Weekend trip to Lake Placid, NY for a stay at the Golden Arrow Lakeside Resort. My weekend was full of adventures from zip lining, hiking, kayaking and all the beer drinking. If you're a weekend adventurer like me this list will help you pack for an epic 3-day weekend.
Fall Weekend Packing List
3 pairs of pants
With all the adventures you'll be having make sure you bring different pairs. I'd recommend leggings, jeans, and a third pair of of your choosing. I'm a big fan of WHOA Travel's Move Mountain Leggings.
3 shirts
I'd recommend bringing at least one cotton t-shirt for any non-active days, but make sure you bring two wicking shirts. The North Face Better than Naked shirts are the best!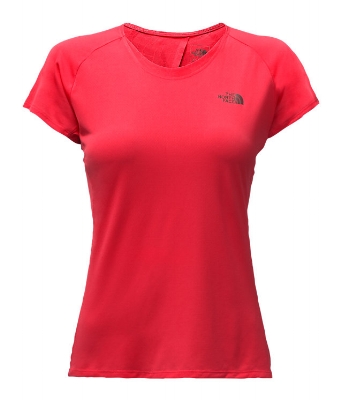 1 long sleeve shirt
When the temperatures start to drop it's all about layers! Having a long sleeve to either put on as a base or over for an extra layer is perfect. Arcteryx makes lightweight clothes that are incredibly versatile and comfortable.
1 Flannel
Is it really a Fall Weekend getaway if you don't wear a flannel? Flannels are my favorite, toasty warm and with the right colors you'll look great in all your photos.
Down jacket
A light down jacket can be a lifesaver when it starts to get chilly outside. Not only will it keep you warm, but they don't' take up much space when packed.
1 pair of pajamas
I love warm cozy pajamas, especially onsies! Yes, on my recent Fall Weekend Getaway to Lake Placid, NY I packed my favorite unicorn onsie. Need I say more?
Bathing suit
Yes, I know this is a Fall weekend packing list, but when I go away for the weekend I usually try to stay at a hotel with a pool and hot tub. Free Country has amazing swimwear you can mix and match. I've been wearing them all summer, and find their gear so comfortable.
4 pairs of socks
Socks always get overlooking on a packing list, but they're so important for keeping your feet happy and healthy! Smartwool socks keep my feet warm and dry quickly. When hiking I tend to change my socks at least once a day to prevent blisters, hence bringing 4 pairs. You can never have too many pairs of socks.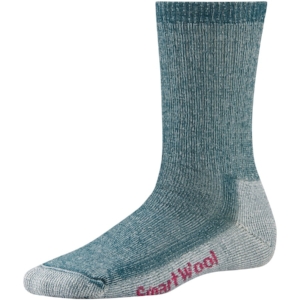 Hiking boots
Hiking in the Fall is my favorite and a pair of good boots should be on every Fall weekend packing list. Having gone through many [airs of hiking boots in my day, the Vasque Eriksons have been my absolute favorite! Durable and waterproof they're great for both long and short hikes.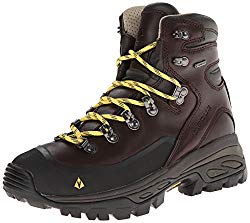 Day pack
I have several day packs depending on where I'm going and what I'm doing. For pack-ability and size I love the Cotopaxi Luzon. It's lightweight and I can fit everything I need for the day inside.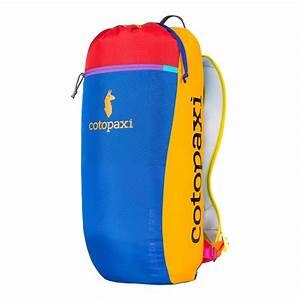 Sawyer water filter
When I travel I always bring my Sawyer water filter. I hate one use plastic water bottles! My water filter allows me to get water from anywhere and filter it directly into my reusable water bottle. In Lake Placid, NY the water from the tap was fine, but I did use it while hiking. The Sawyer Mini is small and compact and even comes with a straw to attach to the filter.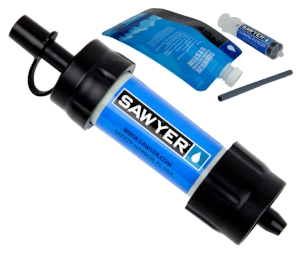 Warm hat and Buff
I have a lot of Buff products and stand by their durability and warmth. No matter where I go I always have a buff. They come in different sizes and can be used for so many different things: headband, neck gaiter, light hat, and so on. Buff also makes warm hats! I love my fleece lined hat for when it gets colder out.
Light gloves
Even if it's warm when you leave home, temperatures can drop if you head up to the mountains, which for a Fall Weekend, you probably are! A light pair of gloves while keep your fingers toasty warm.
Water bottle
Nalgene makes me the best water bottles. I've had one of them since 2004 when I received it as RA training. The thing is nearly indestructible.
Camera
Make sure capture all the amazing Fall foliage with your camera. I recently purchased the Sony Cyber-shot DSX RX100 3 and LOVE it! It's compact, but has the capabilities of a camera much larger and what would seem more high-tech.
Full Checklist with a few additional items not shown above:
3 pairs of pants
3 t-shirts
1 long sleeve shirt
1 flannel
1 down jackets
1 pair of pajamas
1 bathing suit and cover
3 pairs of underwear
4 pairs of socks
hiking boots
hiking poles
sneakers
day pack
first aid kit
headlamp
Sawyer water filter
warm hat
light gloves
water bottle
1 Buff
phone charger
camera
toiletries
What else would you add to my Fall Weekend packing list?
Love it? Pin it!