Orlando is a city constantly overshadowed by the theme parks that surround it. It goes to such an extreme that you cannot search for things to do in Orlando without having to specify that perhaps you're not interested in seeing the parks, or that perhaps you've already seen them.
Of course, the parks offer a lot when it comes to entertainment, but that doesn't mean that Orlando and its surroundings are devoid of entertainment options. There are plenty of fun things to do if you've already seen the parks or just aren't in the mood for Disney's magic.
Here we'll see some fun activities to do when in Orlando or its surroundings, but first a little bit of useful advice: Orlando is a very big city and most of its transportation infrastructure is dedicated to cars rather than other options so if you really want to explore those other entertainment options in Orlando you should consider renting a car as it provides a great way to move and explore around, companies such as Miles Car Rental provide many options, as you can pick the best prices for renting many types of vehicles such as SUVs and minivans.
The Rock Show dinner at Orlando Forum
At the end of the day, nothing beats a good show, it doesn't matter if Disney owns it or not, and here in Orlando, you can find some great shows without having to go to the parks. You can get dinner along too! So, in the extremely hypothetical situation that invited your special one to Orlando and it turns out that he or she is not really into the Disney parks then you'll have a great option for a date!
The Rock dinner show is a unique dining experience where you´ll get to see great musical tributes to musical legends such as Prince and Elvis, while you get a very tasty dinner. Customers often say that the performers look and sound just like the real deal, and describe the food as amazing.
You can find the Rock Show dinner at Orlando Forum 6362 International Dr. there is an adjacent parking lot. Be sure to book your tickets as its often full.
Pin it for Later!
WonderWorks Orlando
Ok, I may be cheating a little bit since this one is kind of theme park, but still, the experience is different at its core, as this one is far smaller and all contained under a single roof or… should I say flor. WornderWorks looks like an upside-down museum and in a way, it is, as this place is interactive museum that's chuck-full of fun activities that relating to interesting scientific facts.
Here you can find all types of fun activities such as doing the astronaut training challenges, experiencing roller coaster simulators, rope climbing and laser tag activities, there is never a dull moment in here! This one is perfect for taking the kids during a rainy day.
The ticket price depends on the activities you want to do, but it generally it hovers around 33 Dollars for adults and 35 for children. There are parking options in Pointe Orlando parking garage, which is quite near to the attraction itself.
Revolution Off-Road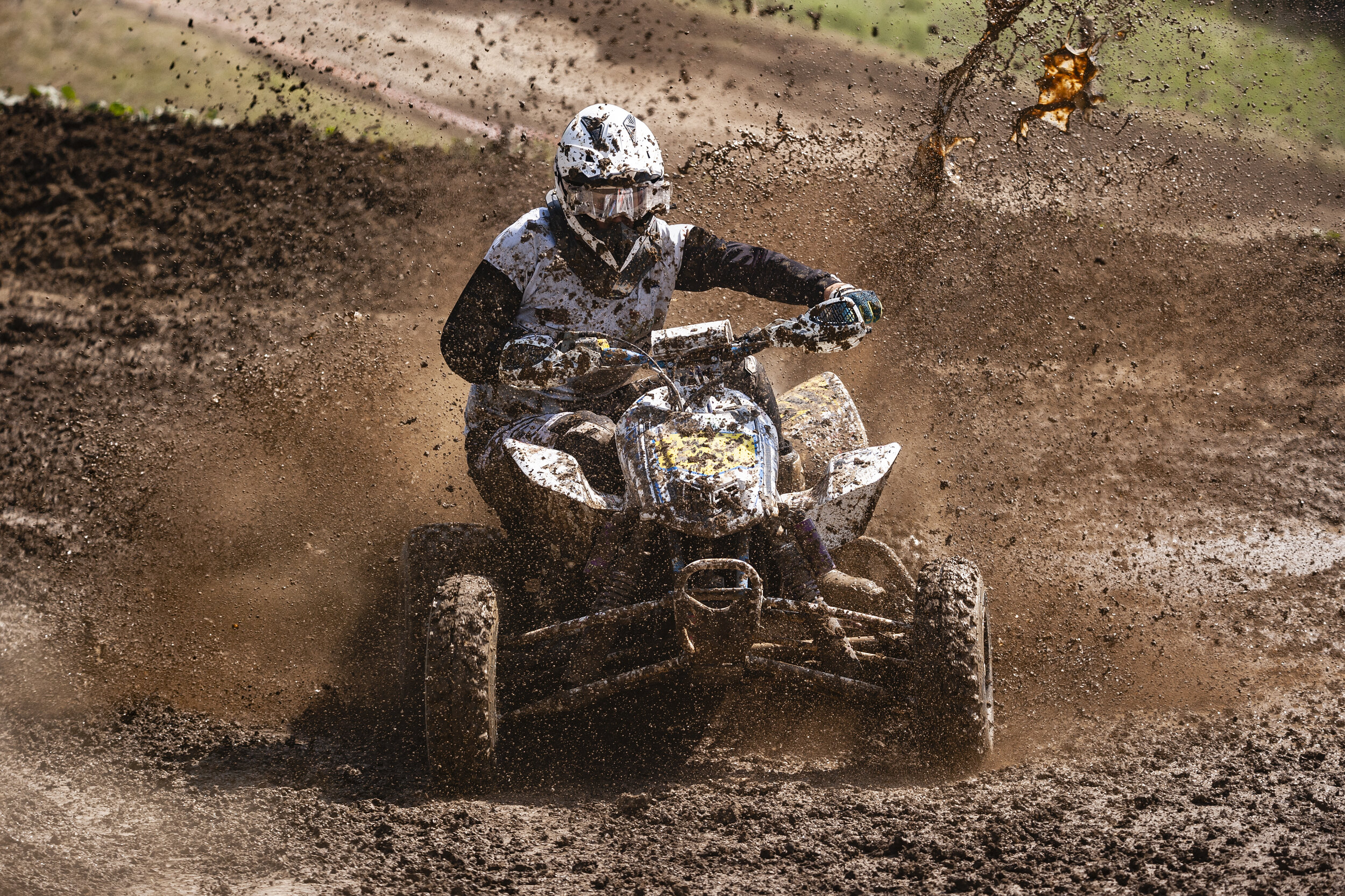 The parks are astonishingly clean and pristine, and there is absolutely nothing wrong with that, but real people are not Disney characters, and sometimes getting dirty can be very fun! This next place knows it at heart. So please do bring an extra set of clothes because we're going to get muddy at Revolution Off-Road!
Revolution Off-Road is an adventure site where you can do all sorts of fun activities, there you can find a private lake to fish on and shooting ranges where you can put your marksmanship to the test in both bow and arrow and clay shooting. But the specialty of this site is being able to drive an ATV through all types of terrain, especially muddy terrains, there are all types of ATV you can try, from your humble four-wheeler to as awesome amphibian vehicle named "mucky duck".
Now, to get to this site you should consider booking a car rental, as Revolution Off Road is in the nearby town of Clermont which is just a one-hour drive away from Orlando.
And there we go you got some initial sties too see outside of Orlando's parks, but trust me there are a lot of other things to do in Orlando. You should come and find them yourself, after all, half the fun of exploring is finding things by yourself so come on! Orlando is waiting for you and remember; the parks are optional!
Love it? Pin It!