Travel Essentials aren't things you find overnight. They're found over years of traveling, experimenting, and trying out new and interesting brands. I've been traveling for over 10 years both internationally and domestically. I've gone through plenty of gear in those 10 years, some of which I still have and others I took on one trip and will never pack in my bag again.
I've put together a list of my absolute must have travel essentials. These are items I've been taking on trips for years or they're products I've found recently, but have fallen in love with. I hope you love them too!
Must Have Travel Items
Petzl Headlamp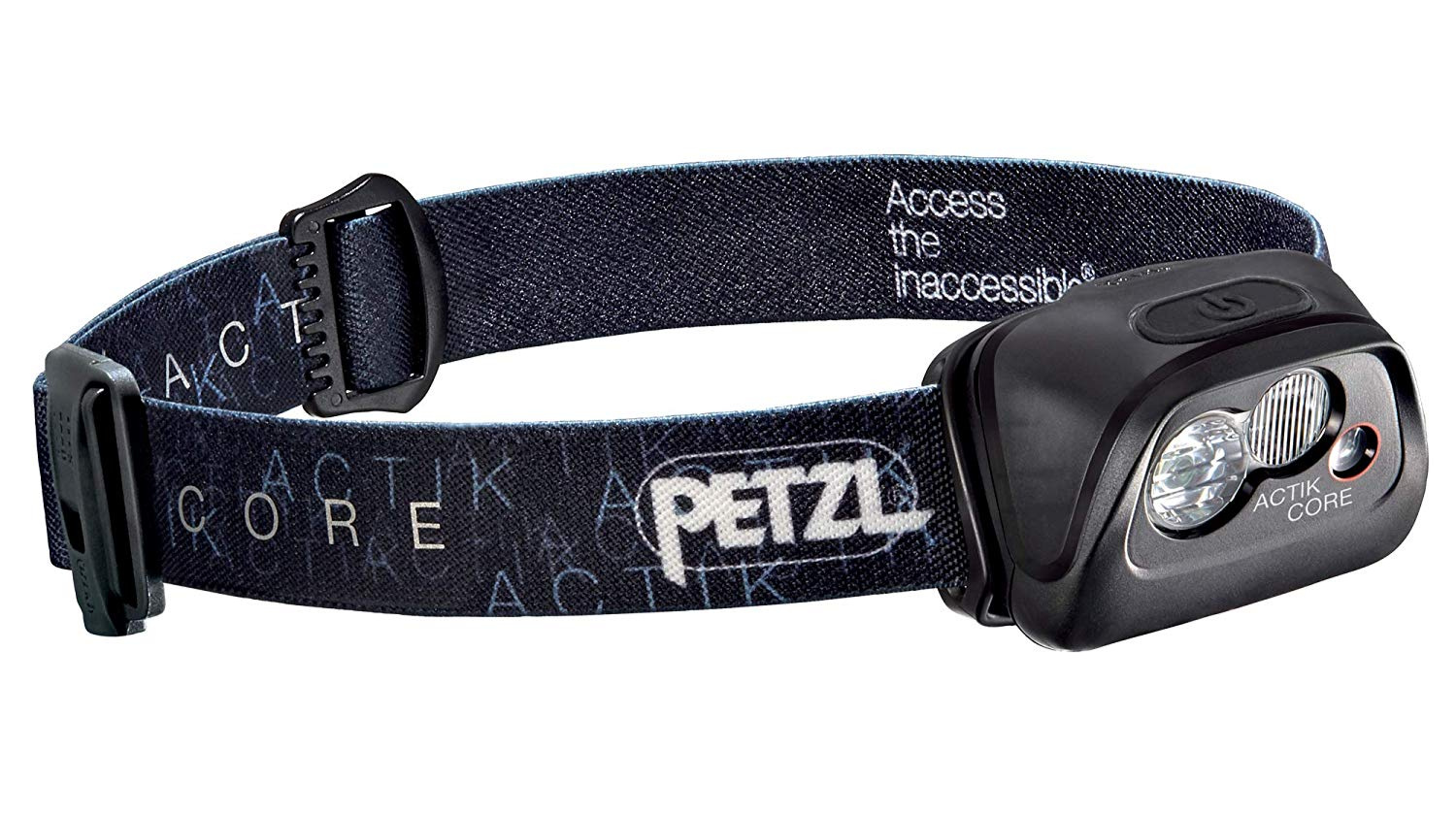 No matter where I go, on or off the trail, I always bring a headlamp with me. It might sound silly at first. However, after you've tried finding your way in the dark across a room to pee in the middle of the night and tripped over everything on the way there because the power has gone out, you'll thank me for this little tip.
I have always used headlamps over flashlights, and my personal favorite is a Petzl headlamp. They last forever, unless you loose one, like I've done several times. When you pack this travel essential make sure you throw in an extra set of batteries, especially if you're traveling to an area that is cold, as low temperatures drain batteries quickly.
Waypoint Goods Travel Scarf
If there is one thing that I've carried with me from the very early years of traveling it is a scarf. Any traveler worth her salt has a scarf on hand for anything from covering her head in countries like Egypt or Jordan to using it as a makeshift towel because packing an actual towel on a scuba diving trip takes up too much space on my backpack.
While I always carry a regular scarf with me, recently I started taking a Waypoint Goods Travel Scarf with me when I'm on the road. Waypoint Goods makes infinity scarves with a hidden zipper pocket big enough to fit my phone, passport, cash, and room key inside.
There are plenty of gorgeous designs inspired by cities, parks, art, and sports teams. I have the Summiya limited addition art scarf which was designed by a young women in Pakistan. All the proceeds from this scarf go to the Marshall Direct Fund to support youth education and women's economic empowerment in Pakistan. Not only does Waypoint Goods make great products, they're supporting women around the globe. This lovely blue scarf has become one of a travel essential that I don't leave for the airport without.
Anker portable charger
If you're not traveling with a portable charger and you're having trouble keeping your phone, camera, tablet, computer (that's compatible with USB-C technology), or whatever other devices you travel with powered up, stop right now and get yourself an Anker portable charger.
I purchased one of Anker's PowerCore portable chargers before I left home for Nepal to hike to Everest Base Camp. This little toy helped keep my phone and camera charged for the entire 12 day hike to and from base camp. Granted my phone was in airplane mode, but since I took over 1,000 photos on that trip, I'm going to say that it did it's job very well.
GoPro
When I found out I was going to Cozumel, Mexico to learn how to scuba dive I knew I needed to get a reliable camera that took high quality photos and videos. After doing a bit of research I confirmed what I had heard in the blogger community, GoPro makes the BEST cameras for capturing the underwater world.
What I love most about my GoPro is I can put it on video mode, photo burst mode, or single photo mode. Afterwards I'm able to use the easily downloadable GoPro app to capture still photos directly from the video I've taken or download burst photos to create funky stop motion videos.
With a GoPro you can capture so many amazing moments with the help of some of amazing accessories. Of all the fun accessories available for purchase my must have GoPro travel essentials are the:
Birkenstocks
Confession, I don't like things between my toes. It is rare that you'll find me in a pair of flip flops, especially those super cheap ones with hard plastic between the toes, they are the worst! It's probably a surprise that my feet are sensitive with as much punishment that they take from all the hiking I do, but they are. For me, finding shoes can be a challenge because of this, particularly when it comes to sandals.
Between having sensitive feet and being the dirty hippie that I am, I love my Birkenstocks! While they do have plenty of styles that put things between the toes, I'll even have to admit they're comfortable. I have never had a pair – and I've only ever owned 2 pairs – that didn't last a long time and weren't comfortable.
What makes Birkenstocks a must have travel essential is they're easy to pack, they're lightweight, and you can wear them all day without your feet hurting. Plus, the longer you have them the more they mold to your feet, make them more comfortable the older they get.
Cabin Zero Classic 36L Backpack
I'm a backpack girl through and through. Since I started traveling I haven't found a rolling bag that is better than a backpack. However, I recently found a backpack that is the same size as a standard sized carry-on suitcase that I love and has become one of my favorite travel essentials. My CabinZero Classic 36L cabin bag now accompanies me on every trip.
When I first got my bag in the mail I was so surprised at how light it was. Most bags are super heavy taking away from the what you can actually put in it, especially on airlines that weight your cabin bags.
If you're going to check your CabinZero bag, you don't have to worry about losing it in transit as each bag comes equipped with an Okoban tracking tag. Just register your bag when you get it and for the life of the bag you'll be able to track it if it becomes lost or even stolen.
On top of all that they come in over 20 different colors so your bag is easy to spot among all the boring black bags you see at the airport. I chose the Boracay Blue and it definitely stood out from the other bags.
What is something you can't travel without? Let me know in the comments!
Love it? Pin It!