Yes, there's more than theme parks in Orlando! You may immediately think of all the major theme parks when planning a trip to Orlando, but there's so much more to do than just theme parks in the Central Florida area. Don't get me wrong, we love the theme parks. It's actually why we moved to Orlando. John works for Universal Studios so we go there all of the time and we have annual passes for Disney World. We love going with friends and family that visit, but sometimes our visitors don't want to do the parks or they only want to go for one or two days. When this happens we have to come up with other things to do. Here are some of the things we love to do in Orlando when we aren't going to the theme parks.
Things to do in Orlando besides Theme Parks
Winter Park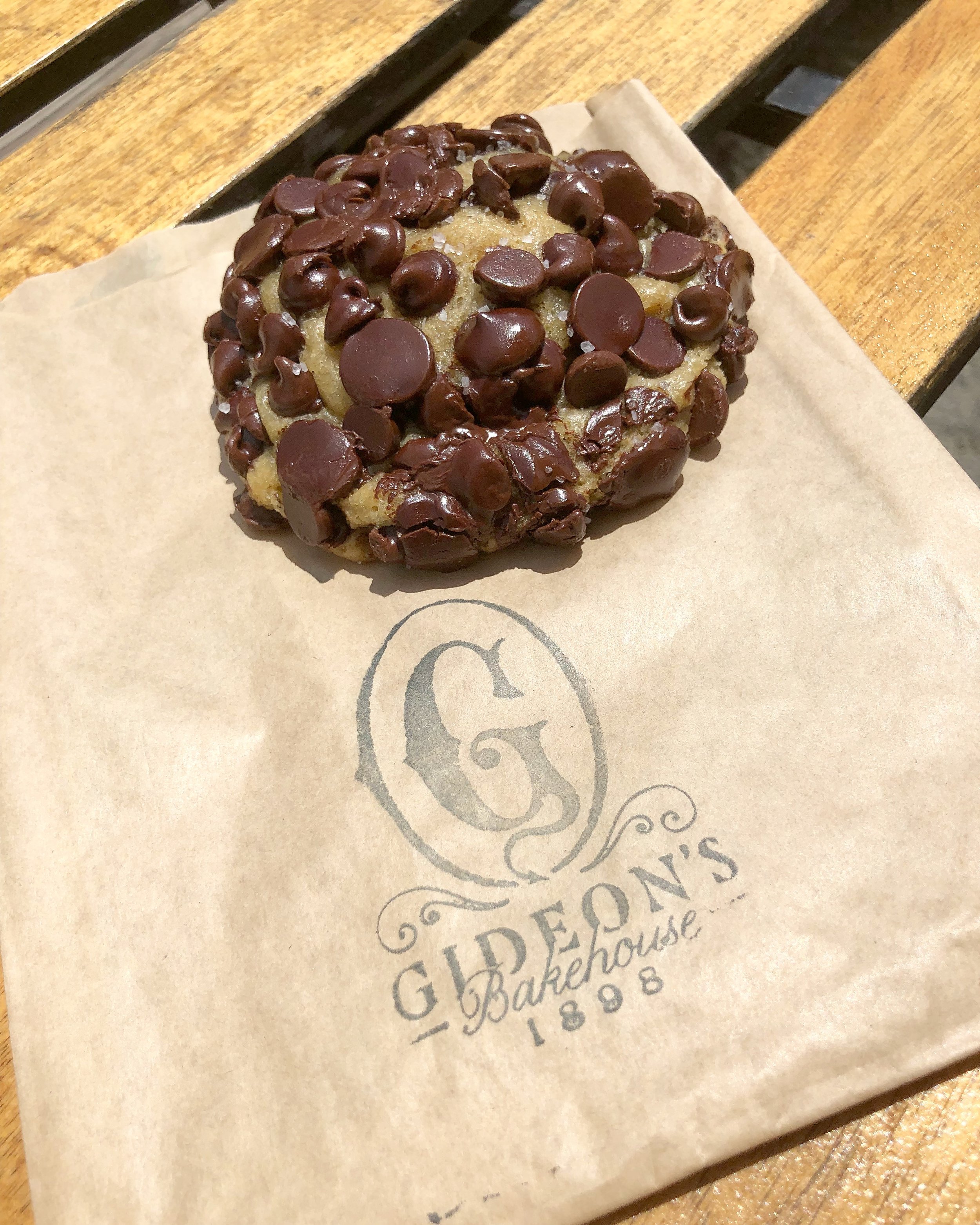 Winter Park is northwest of the theme parks and is one of the best places in Central Florida. We love Winter Park, it feels like the hidden gem of Central Florida.
One of our favorite places in Winter Park is the East End Market. It's located on Corrine Drive and is the cutest little market. There are a few different shops in this market, but two of our favorites are Gideon's Bakehouse and Domu.
Gideon's Bakehouse has the best cookies in Central Florida! These cookies are massive and served fresh every day! There's plenty of different flavors so don't miss out on trying a cookie. You can follow them on Instagram to see their latest batch. Another delicious spot at East End Market is Domu and they have the best wings!
Domu offers up Asian inspired dishes and the curry ramen alone is worth the trip! There's an antique shop in the area called Orange Tree Antiques Mall that we love and it has one of the best vinyl collections I have ever seen. It looks like they bought out an old record store and put it in the back. If you're not looking for vinyls, they have almost anything else you can think of!
Love it? Pin It!
Read More: Explore the Kennedy Space Center
Explore Downtown Orlando
The Lake Eola farmer's market is one of the highlights of Downtown Orlando. This is not your typical farmer's market. It's almost a mix of a farmer's market, food truck festival and art gallery. There's something here for everyone – really good food, local farmers with fresh produce, interesting art and swans (the real life animal and also swan paddle boats).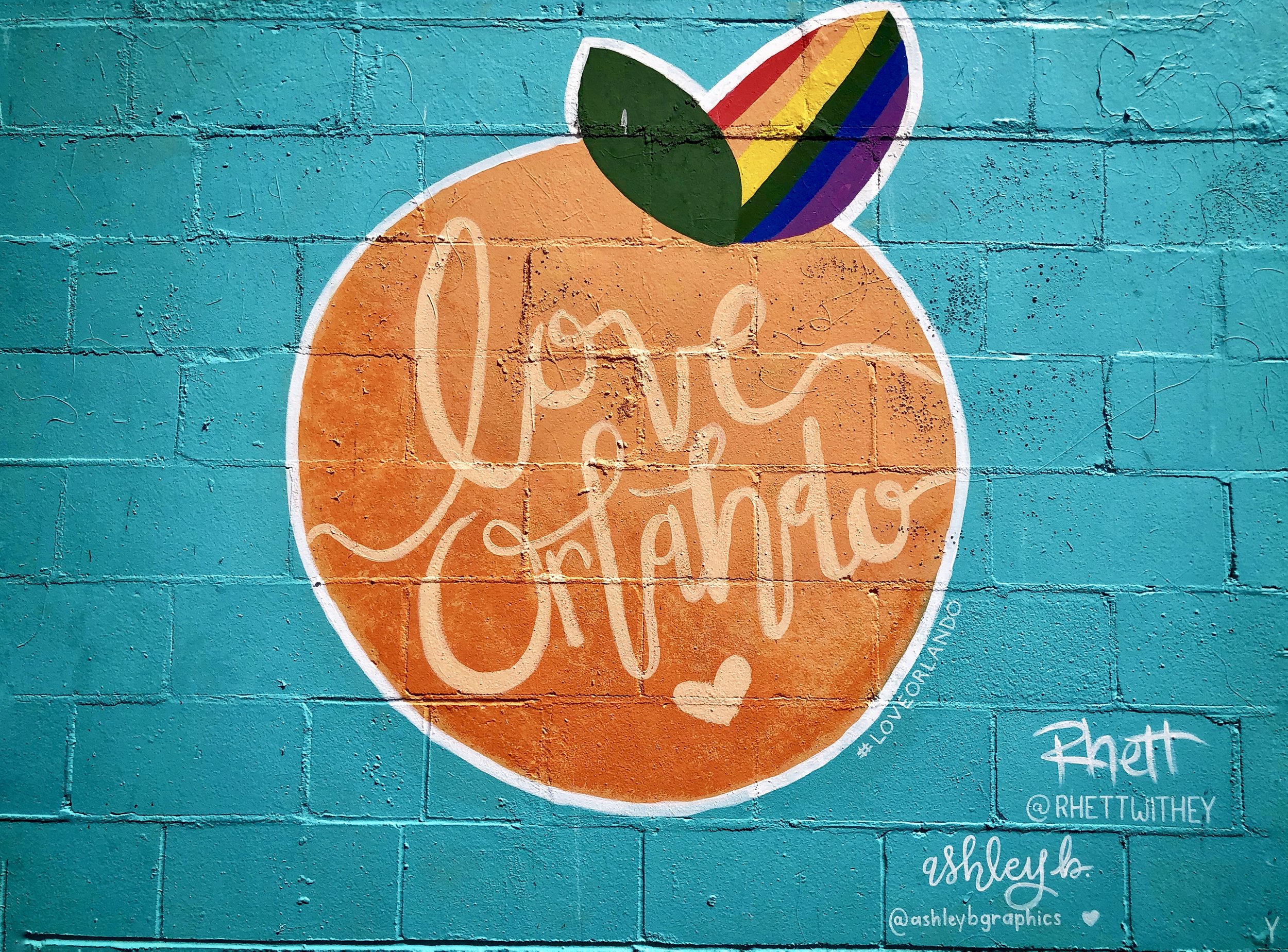 We almost always get boiled peanuts, tamales from Tamale Co, and Frozen Smores from Sugar Rush Marshmallows. Another plus to visiting Lake Eola is that Winter Park is only a few minutes away! It's super easy to do both in the same day. Downtown Orlando is full of so many other unique spots including its Little Vietnam area. This area has a ton of good places to eat (we like to eat okay)! A few of our favorites are Sticky Rice, Tako Cheena and Hawkers Asian Street Fare.
Want theme parks and to explore in Orlando? Check out this Orlando Itinerary for a great balance.
Things to do in Orlando: Southern Hill Farms
One of my favorite places in Central Florida is Southern Hill Farms. It's located north of Orlando and will offer up some of the best views in Central Florida.
Depending on the time of your visit, you will be able to pick blueberries, peaches and sunflowers! The season for each one varies, but blueberries are between mid-March through May. I highly recommend checking their website before planning your visit! We went last season and picked all three in one day.
There are food trucks here, too, so if you're interested in eating lunch, it's available. We always get the blueberry donuts from the old-school Airstream! I would not miss the donuts and highly recommend taking some for the road because one bag is never enough (trust me)!
If the farm is closed for the season, another cool stop in the area is Lakeridge Winery. They make their wine from native Muscadine grapes and offer free tours and tastings!
Things to do in Orlando for Adults: Clear Water Springs
Florida is abundant with freshwater springs and Central Florida has plenty within a reasonable driving distance of Orlando.
We have been to a few different ones, but our number one favorite is Kelly Park. It's about an hour north of Orlando and it's definitely worth the drive. You will need to get there pretty early due to the parking lot limit. They only let in 250 cars each day, so getting there early is crucial to getting in during the busy summer months. We went the day after the 4th of July and the parking lot was full by 8:30 am. We went another random weekday this August and it was empty at 9 am. I would just use your best judgment depending on the season and still get there early!
We typically like getting there early anyway so we can float down the springs without the crowds and go home once it starts to get crowded. You can bring your own floats or rent them right outside the park before you get to the gate.
Orlando has so much more to offer other than theme parks! It's the perfect city to just skip the tourist stuff and do something completely local. You can also easily add any of these ideas on to your vacation and have an extra day of exploring. If you want a local experience, then Downtown Orlando or Winter Park is perfect. If you want something outdoors, then Southern Hill Farms or Kelly Park will be your best bet. We enjoy everything on this list and hope you will too! For more information on the theme parks and other stuff to do in Orlando, check out our blog at letsfindfun.com.
What are some fun things do to in Orlando that you've found? Let me know in the comments.
Love it? Pin It!