I get e-mails all the time from people asking me how I travel so much. First off, let me start off by saying, I'm lucky. Some people will tell you that anyone can travel. Traveling is a privilege that many people do not have. In this post, I'll share with you a few different ways I save money for travel.
How to Save Money for Travel
Save money to Travel Tip #1: Create a Budget
No matter where you want to go or how much your dream trip costs you need to start with a budget.
With a budget, you'll be able to organize your finances, make sure you're getting all your bills paid, and know how much money you can put away each money for traveling.
I use a budget planner to keep me organized. I'm a big fan of this budget planner from Pigly, and the best part is – IT'S FREE!
Their budget planner is simple, you enter your approximate net-income to start and click the calculate button. It will show you, based on their pre-assigned percentages, how much you should put towards each category. What's great is you can do this month to month or for the entire year. I personally do month to month as a freelancer as what I make fluctuates.
If you need to make changes use the different categories – savings, housing, food, etc. – and put the percentage of your income you want to go towards each thing. Hit the calculate button again and see your updated budget.
Once you have your budget, start putting things in motion. Some people I know have specific savings accounts for travel, while others know how much they need to keep in their main accounts and not touch.
However, you get yourself organized stay on track! When I first started traveling I figured out how much I would need for a trip and made a chart. Each month I would color in part of the chart to keep me reaching toward my goal. It was a great motivator for me!
Save money to Travel Tip #2: Make your own Laundry Detergent
When not on sale, the average cost of laundry detergent is $15.00 for 3 liters. I'm sorry but that's just crazy! I spent 20 minute making mine and the first time I brewed up the concoction it cost me $20.00 for 4 1/2 gallons. Now with the exception of 1 ingredient that I need to purchase each time I make a new batch, I have all my materials for a while. I recently made more after 2 years of using the previous batch. While I know that wont happen for everyone depending on how often you do laundry and how many people are in your family, it's still a significant savings! Here's the recipe
Ingredients:

1/2 cup Borax
1 cup Super Washing Soda
1 bar Fels-Neptha Soap
3 gallons water
4 cups water
5 gallon bucket with lid
essentials oils of your choosing (optional)
Grate Fels-Neptha Soap into
Our 4 cups water in large pot and bring to a boil. Lower heat and add grated soap, stir until soap is dissolved.
Pour 3 gallons of water into the 5 gallon bucket Then pour in borax, super washing soda and pot of soap. Stir until dissolved.
Add essential oils if desired.
Cover bucket and let sit for 24 hours to allow mixture to gel.
Pin it for Later
Money Saving Tip #3: Grow your own Veggies
Gardening is a big hobby of mine! I started a while back with flowers and have since expanded to growing vegetables. Over the past 3 years my boyfriend and I have grown nearly all the veggies we consume and they last us until we are able to grow more. We only buy at the store what we can't grow or store. Currently, in our garden we're growing: green beans, carrots, sugar snap seas, potatoes, tomatoes, corn, spinach, cucumbers, zucchini, spaghetti squash, butternut squash, garlic, lettuce and basil. Many of these we preserve in one way or another and are able to use all year round. Because of this, our average weekly grocery bill is $45.00!
Save money for Travel Tip #4: Cut your Cable
We don't have a TV at house house. Instead we use my laptop to watch Netflix. This isn't for everyone, but it works for us. Cutting cable is pretty common these days and it's saving people a ton of money. In my area, Comcast is the main provider of cable TV. Their basic package is $49.99 a month. If you cut your cable and get a streaming service like Netflix, Hulu, or Amazon Prime, you'll be saving a ton! And let's be honest, all the best TV is streaming these days anyway.
Vacation Money Saving Tip #5: Use the Ibotta App
To make that grocery bill even smaller I use Ibotta. It is a digital coupon app where you scan your receipts or shop online and get cash back. The items you can get cash back for are always changing, but there are several that I use all the time. You can even get rewarded for generic items! There are bonuses too and the more friends you have on the app the more money you'll earn with your teamwork bonus. If you click on any of the Ibotta links in this post and sign up we'll both get rewarded after you scan your first receipt. On average I save $60 a year with this app, but if you have a big family or do a ton of online shopping you could save even more.
Ways to Save Money for a Trip Tip #6: Fix your Clothes
Knowing how to fix little holes and add patches to your clothes is a must! We rarely buy clothes in our house because we're fixing the ones we have instead. This is not only better for our wallets, but for the environment too. We're not throwing away clothes! I bought this sewing kit a few years ago and it's still going strong. If there's something that is too advanced for me to fix I bring it to our local seamstress. Last winter, my boyfriend's jacket zipper broke on his North Face. We took it to our seamstress and she put in a new zipper for $30! Good as new!
Here are a few guides that I've used in the past to help me with repairs:
Saving Money for a Trip Tip #7: Watch how much you Eat Out
Eating out isn't cheap, and it adds up. I can't remember the last time I ate out while I was at home. We just don't do it. We can have a meal just as delicious at home (see the next section) at half the price or less. Let's be honest, you usually can't get out of a restaurant for under $20 a person and that's just with entrees and drinks.
Let's talk drinks too. Do you buy a coffee at Starbucks, Dunkin Donuts, or other coffee stop every day? Many people do. The average American spends around $3.10 on coffee. Let's do the math. If you get 1 cup of coffee every workday that's about $15.50 a week and $806 a year! Get your coffee from the store and brew it up at home. Better yet, buy it when you travel to help support locals and bring it home to brew! For a little extra insight on coffee, check out this coffee calculator from USA Today, it's a few years old, but still pretty interesting.
Travel Saving Tip #8: Food Prep
I love to food prep! If I see a sale of beef, chicken, pork, or whatever at the store I'll buy a bunch, head home and look up new recipes, then get cooking. It saves money in the long run and I only spend a day every few weeks in the kitchen for a couple of hours and I'll have dinners for a month or so. Most of my recipes are for the crockpot, which saves me time. I go down the freezer in the morning pull out my meal, stick it in the crockpot on low and when I get home from work, dinner is ready!
My favorite food prep recipe is Peking Pork Chops. Here it is:
Ingredients:

6 thick cut pork chops
1/4 cup brown sugar
1 teaspoon ground ginger
1/2 cup soy sauce
1 clove garlic
salt and pepper to taste

1/2 cup soy sauce

Mix all ingredients together and store them in a reusable bag for storage in the freezer.
Remember to label all your food prep meals with the date you made them so they're not sitting in your freezer for too long.
Saving to Travel the World Tip #9: Use Swagbucks
Swagbucks is a rewards and loyalty program. You can shop online, watch videos, play games, and search the web to earn the online currency called, Swagbucks. Once you have enough Swagbucks you can redeem them for gift cards and even cash to your PayPal account.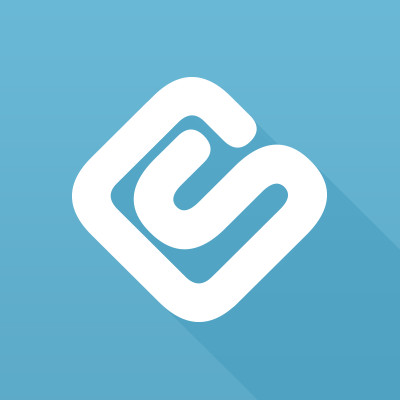 In January, I visited a friend in Orlando, who worked at Walt Disney World at the time. My flight on Southwest Airlines was paid for with Swagbucks! When I worked in an office I had videos playing constantly in the background while I worked and I earned points. Now I use the plug in and when I search I earn points randomly. Most of my on-line purchases earn me cashback in the form of Swagbucks.
How to save money for a Trip Tip #10: Buy clothes at Thrift Stores and Consignment Shops
I buy my hanging around the house clothes and jeans at thrift stores. They're inexpensive and you'd be surprised at what you can find. I've purchased GAP jeans, which are so comfortable, for $2 at thrift stores. The local ones tend to be the best, but Saver's is the best chain I've come across.
For my nicer clothes I usually go to my local consignment shop, Zippy Chicks. I always end up there before a big trip looking for a cute dress or something culturally specific to cover up with. They're helpful and there is always a good variety. Prices can vary depending on the garment, but I've found some good deals. I got a dress for my trip to Nicaragua there for $5!
Saving Money for Vacation Tip #11: Hang Dry your Clothes
We don't own a dryer. Let me explain why: The average dryer like this Kenmore Dryer, a mid-ranged in price product that several of my friends have, costs $499! You can get pretty far with that amount of money while traveling. In addition, every time you turn the dryer on and use it for an hour it costs about .70 cents US. And lets me honest, it near just takes an hour for the laundry to dry, let's say 2ish hours. If you do laundry twice a week, that's $2.80 a week. That adds up to $145.60 a year. Plus, you're probably buying dryer sheets too, so add that cost in.
Instead, we hang dry our clothes. Outside in the summer on the line and inside on a drying rack during the winter or when it rains. Our clothes end up smelling fresh and it's good for the environment too!
Ways to Save Money for Travel Tip #12: Tax Deductions
Looking into what tax deductions you qualify for will help you receive a larger tax refund. Then you use some (or all!) of your tax refund to put towards an amazing trip.
A tool like this Tax Savings Calculator can help homeowners see their approximate tax benefits. This page also has a few tips on tax deductions you could be eligible for as a result of home improvement and repairs you've made to your home.
Have a home office? Many states allow deductions for internet and phone use and even how much space your office takes up in your home. As someone who works from a home office these tax deductions help me each year.
For more information on what tax deductions are specific to you, your family, job, or business it's best to contact a tax professional to guide you on specifics. Don't have a tax professional? The IRS has plenty of information on credits and deductions to help you.
What are some ways you save money to Travel? Let me know in the comments.
Love it? Pin It!