Houston Texas is not what you'd call a touristic hotspot in the United States. Chances are high that youll find other cities that can claim that title. However, that in no way means there is nothing to see in Houston. This is still a city with many awesome things to see and do and there are plenty of great places to take photos!
Things to do in Houston
So… what is there to see in Houston? You might ask. Well, on this article I´ll give you two days and a half worth of things to see and do so that you can spend a nice weekend and discover at least some of the many things to do in a city that sometimes goes unnoticed by many travelers.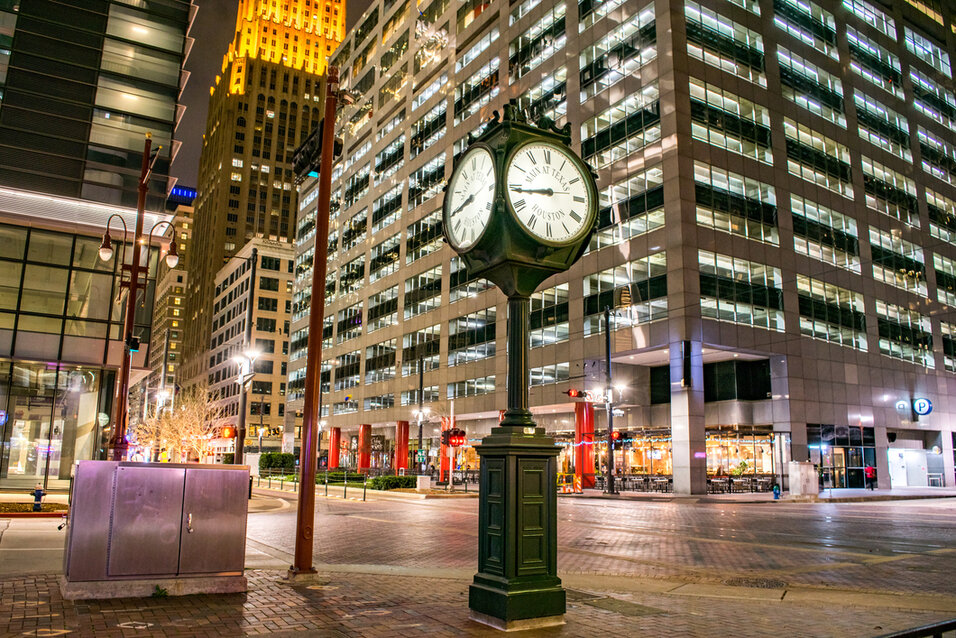 But first some advice about transportation: The itinerary Im proposing can be a little challenging or uncomfortable if done only with public transport options. The ideal transport method you should use is to rent a car, as it provides a more reliable and comfortable way to experience all the sites, we´ll talk about. Websites such as Miles Car Rental offer many different options to get cars of all types, such as convertibles or even vans, for the best prices in the market.
Best Places to have dinner in Houston
Now let´s say that you arrive in Houston on Friday roughly in the afternoon, you already have your rental car on the road and you've already unpacked everything on the hotel, but you don't want to waste the night on your hotel room.
Since its quite probable that you're a bit tired and hungry from the whole arrival process, our first stop will be a couple of restaurants for you to unwind after all that travel. Here you'll find options for all the budgets so you don't have to worry about the restaurant's price.
Pin it for Later!
Tacos Tierra Caliente
This is one of those hidden gems that you might overlook at first glance. It truly doesn't look like a restaurant worth going… heck, it looks like a rundown food truck on the parking lot of a strip mall, but don't let appearances deceive you, the place has a 5 out of 5 in TripAdvisor and many recurring costumers recommend it as one of the best places for finding an authentic Mexican food in Houston, and hey, it´s also one the cheapest options at 1.50 dollars per taco.
Here you can find typical Mexican dishes such as quesadillas and the titular tacos. The tacos have many protein options such as beef, chicken, and pork, and there are even vegetarian options, each taco is tiny, delicious and cheap, just like authentic Mexican tacos. It's better to order several tacos per person which allows you to taste all the flavors. The sauces are described as very bold and out of this world spicy.
The taco truck is in a parking lot at 1919 W Alabama St. so finding a parking space is as simple a task as it can be. They only accept cash and don't sell drinks, but then again you don't need to sell anything else when you might as well be the very best taco place in all Houston.
The Rainbow Lodge
The Rainbow Lodge is a restaurant that specializes in wild game and seafood, with dishes such as antelope and elk it offers a crazy combination of cozy and elegant, making you feel as if you were eating on the log cabin of the world's most elegant hunter. In stark contrast with the prior restaurant, ambiance is unmatched here. It's perfect for a date and maybe even a business lunch.
The restaurant has a beautiful garden and it has live music on Fridays. Parking can be a bit hard to find around but luckily there's a valet parking service so you don't have to worry about finding a parking lot.
Antonio's Flying Pizza
And last but not least in our list of restaurants we find Antonio's flying pizza. This is one of those charming restaurants with tradition. It has been there since 1971, owned by the same family for all those years. The restaurant offers the highest quality authentic Italian food in town and many customers praise the pizzas for its crisp crust, and their delicious meatball sandwiches.
The establishment is very clean and comfortable, the staff is friendly, and has an ample parking lot, you can find it at 2920 Hillcroft street.
Visit NASA's Space Center Houston
After a welcome dinner and a good night of sleep, it´s time to go to see some of what Houston has to offer.
This Saturday's trip will be to Houston's space center!
The space center offers all types of interactive exhibitions about the story of space exploration, awesome for both kids and adults. There are plenty of replicas and even some of the real equipment used for each of the phases of space exploration, from the space race during the cold war, to the international space station. There are also some awesome thematic installations, for example, a piece for piece reconstruction of the command center used during the famous Apollo 11 mission.
You should come early so that you can thoroughly enjoy the exhibits as there is a lot to see in a single day. The site is a little bit away from other attractions and hotels so I recommend you to use one of the many car rental options you can find in Miles Car Rental. The parking fee is $6 and you can purchase your NASA Space Center tickets here.
Visit Houston's many Museums
After an out-of-this-world experience in the Space center and a nice night of sleep your weekend in Houston is almost over, but don't think that Houston has run out of things to explore, there is still a lot to see before we go.
Houston has a lot of very interesting museums to see and luckily, they are all in the same district. So, it's possible to visit at least a couple of them before going back home.
Houston Museum of Natural History
Houston's Museum of Natural History is one of the most popular museums. It features a very complete collection of exhibits, including a butterfly center where you can see many living species of butterflies as they go through their life cycle, a rain forest conservatory where many tropical species of plants and animals are kept within a special installation that simulates the conditions of a rain forest and most popular of all: many striking models featuring the fossils of mighty prehistoric creatures such as mammoths and T-rexes.
Hermann Park
A good start is to go to Hermann Park as it's very near to some of the best museums and you can use it as a pleasant hub to go from one museum to the other. The park itself is worth seeing as there are many beautiful sculptures to see and even a gorgeous Japanese garden.
Museum of Fine Arts
If your museum tastes are a little more refined, then you can go to Huston's Museum of Fine Arts where you can find stunning exhibitions of art on pair of what you could find at European art museums. There are all types of exhibitions, from classical pictures to modern art sculptures.
The museum has free parking for the first 30 minutes, then you pay $10 for four hours.
And there you have it, if you ever visit Houston for a couple of days you´ll know what to do, and who knows… maybe you´ll stay a couple more days and discover yet more amazing places to see.
What are some other spots you think are must sees in Houston?
Let me know in the comments!
Love it? Pin it!