As a kid I remember waking up in the early hours of the morning the day after Thanksgiving and heading to the store looking for Black Friday deals. The standing outside and rushing through the store to find the best deals was insane. It was something my Mom and I did every year, and I loved it. We sipped on hot chocolate and snacked on donuts while all bundled up outside of whatever store had the best deals we were hoping to head home with.
The older I got the less I wanted to participate in the craziness that was running through the stores fighting people for the few items that were actually on sale. And the more I focused on the items I actually need in my life, the less I needed to buy. I firmly believe that experiences are better than things, so around the holiday season that's what I tend to focus on. That and things I can use on while I'm traveling.
Black Friday is fast approaching and I'm eyeing a few things on Groupon. I use Groupon all the time to book hotel deals and organize weekend trips. The deals I've gotten over the years have saved me hundreds if not thousands of dollars.
Pin it for Later
Winter Weekend Getaways on Groupon
This Holiday Season Will and I are planning on getting each other stocking stuffers and planning a mid-winter weekend escape. The winters in Vermont can be really long and we usually need a little pick-me-up halfway through. Here are a few ideas I've had for this year.
Years ago I visited the Smoky Mountains and have always wanted to go back. This Smoky Mountains cabin rental looks like the perfect mountain escape. This cabin is outside of Pigeon Forge and that mountainside town is full of amazingly quirky attractions and things to do. If this goes on sale I'll be booking immediately!
I've also got my eye on an all-inclusive resort in Cancún. While I've never been to an all-inclusive resort, lately I've been thinking about it more and more because it would be nice not to have to plan anything, and just lounge by the pool or beach. And with round trip airfare, a 4 day weekend would be the perfect escape. I hope this gets discounted on Black Friday!
Travel Gear and Stocking Stuffers
Groupon always had some travel accessories that are total gems if you search for them. If any of these things go on sale this Black Friday I'll be purchasing them for some of my friends.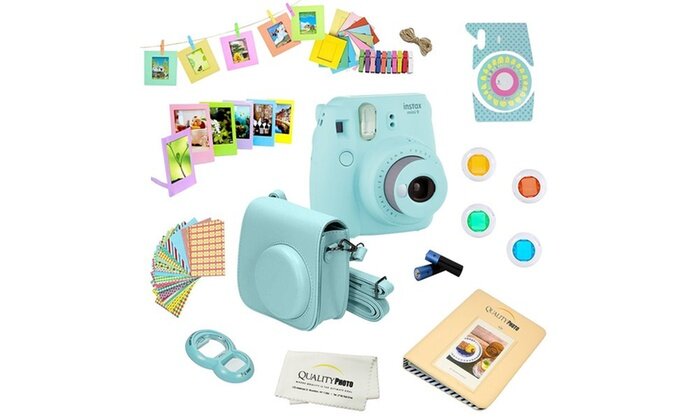 I have a few friends that could put these winter waterproof gloves to good use on an upcoming adventure. Waterproof gloves have saved my fingers more than once on a hiking trip.
A few years ago for Christmas I got this Fuji Instax camera and absolutely love it! It is so much fun to take with me when I travel. It's a really fun throwback to the Polaroid. This pack comes with not only the camera but plenty of fun accessories and colorful film and a little line to display your photos on. The price for this is pretty good right now, but with a Black Friday discount, it would be a steal.
And last, but not least, how about these colorful winter socks? Socks make great stocking stuffers and I know when I get them as a gift on Christmas morning I usually put them right now.
What are some Black Friday deals you're looking for? Let me know in the comments!
Love it? Pin It!